10 Actors Who Should Play The Joker In Suicide Squad
Who do you want to play the Clown Prince of Crime?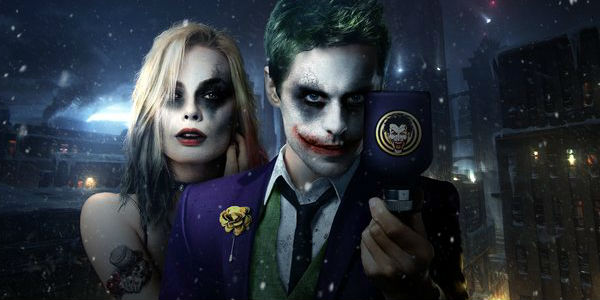 While it seemed inevitable that the Joker would appear in DC and Warner Bros. rapidly-expanding cinematic universe, many people were expecting the character to be saved for a standalone Batman movie. However, a recent rumor has indicated that the Clown Prince of Crime may appear in DC's rapidly-expanding cinematic universe a lot sooner than expected, with reports claiming that the character may feature in David Ayer's Suicide Squad. Casting rumors are already swirling around the project; Jesse Eisenberg may be reprising his role as Lex Luthor, Margot Robbie could be playing Harley Quinn and offers are reportedly out to a number of stars including Will Smith, Tom Hardy and Jai Courtney to join the ensemble, but the rumored appearance of the Clown Prince of Crime has been the biggest news so far. Any actor that signs on to play the Joker has incredibly big shoes to fill, with both cinematic incarnations of the character so far being unforgettable in their own right. The genius casting of Jack Nicholson in Tim Burton's Batman led many to believe that his work as the Joker could never be emulated, before Heath Ledger tore those sentiments to shreds with his incredible Academy Award-winning performance in The Dark Knight. Comic book characters are always being reinvented and updated for modern audiences, and there will be plenty of actors out there confident they could put a fresh spin on the Clown Prince of Crime. With that in mind, this article will look at ten actors that could play the Joker, and what they could potentially bring to the role. While many of these choices may be unconventional to say the least, let's not forget that there was initially a huge backlash amongst the fan community when the handsome 28 year-old Australian Heath Ledger was announced as the Joker, and we all know how that turned out in the end.