10 Aging Actors Who Could Totally Pull Off An Action Comeback
They're not too old for this s**t.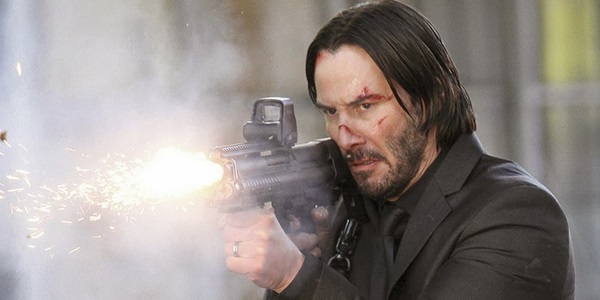 As the name suggests, the so-called "geri-action" movie involves actors of the elder variety generally behaving in a way not befitting of their advanced years. Liam Neeson kick-started the trend by rebranding himself as an action hero with the Taken films and now everybody seems to be at it. 60-year-old Denzel did it with 2 Guns and The Equalizer, 71-year-old Robert De Niro did it with Killing Season and Grudge Match, and virtually everyone's at it in The Expendables and Red franchises. Hell, even King of the Cockneys Michael Caine was blasting geezers away in Harry Brown aged 77. The arthritic-fun doesn't stop there. Some aging former A-listers who've fallen a tad out of favour are now trying to break back into Hollywood's good books via action movies of their own. 61-year-old Pierce Brosnan had a go last year with The November Man, both Sean Penn (54) and Keanu Reeves (50) made pretty decent stabs this year with The Gunman and John Wick, while even crazy old Mel Gibson (59) will be attempting his own action comeback later this year with Blood Father. Just when you thought they were out, prospective career revitalisation and a desire to pay for that retirement beach house pulled them back in. With so many aging, slightly faded actors now seemingly making a bid for newfound action stardom, what better time to look at the older stars who could do with breaking out the ballistics one more time?