10 Awesome Fan Theories That Improve The Back To The Future Movies
Great Scott! These theories are heavy...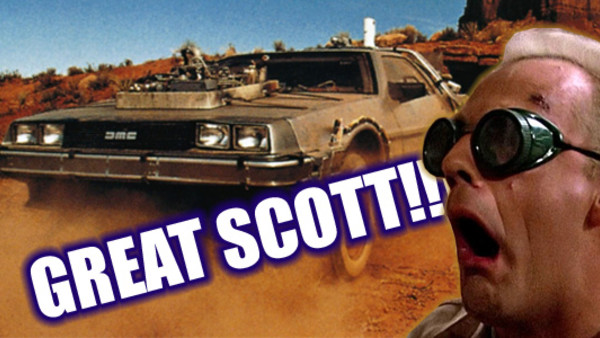 The brilliant Back To The Future franchise is one of the most popular in movie history. As a result of its success, the time travelling exploits of Marty McFly and Doc Brown have spawned an animated television series, various video games, comics, books and an upcoming stage musical to celebrate its thirtieth anniversary. And, most importantly with regards to this particular article, a hell of a lot of discussion. To take the movies as nothing more than fun science fiction epics ensures that you will have a great time watching them, but delving into the accuracy of the science and the various plot holes can sour them somewhat - which a lot of people have taken the time to do. Why don't Marty McFly's parents recognise him as being Calvin Klein? Couldn't Doc Brown have just made some gasoline in 1885? How was Marty conceived at exactly the same time in each timeline? Why isn't Biff in jail for attempted rape? These are all questions that somewhat undermine the movies and essentially attempt to decrease other people's enjoyment of them. However, various fans of the franchise have come up with a number of interesting theories about the movies that actually make them better. And some of them are nothing short of genius.