10 Awesome Horror Movies Under 80 Minutes
9. Carnival Of Souls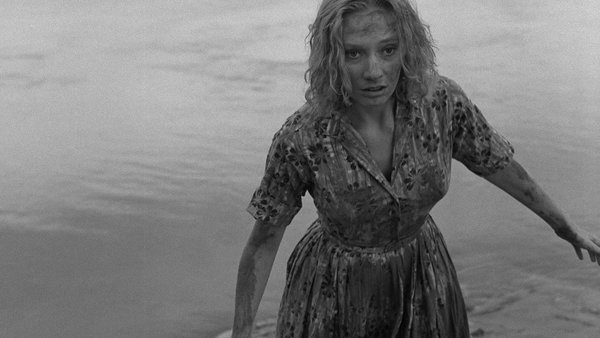 Cult classic 1962 horror Carnival of Souls - the sole feature film of director Herk Harvey - follows a young woman, Mary (Candace Hilligoss), whose life begins to unravel after surviving a car accident.
Though its central narrative conceit might seem relatively obvious to modern eyes, Harvey's film is a masterclass of atmospheric design - especially for its era and low $33,000 budget - as most obviously influenced George A. Romero's Night of the Living Dead a few years later.
Hilligoss is terrific as the put-upon Mary - a woman becoming increasingly overpowered by haunting visions and, in particular, the allure of an abandoned carnival.
Inside of a drum-tight 78 minutes, Harvey crafts an intensely moody horror that remains a vaunted fave among genre aficionados six whole decades later - and for damn good reason. Without it, we probably wouldn't have David Lynch, or at least not in the way that we do have him.