10 Awful Endings That Screwed Great Movies (And What Should Have Happened Instead)
10. Broken Flowers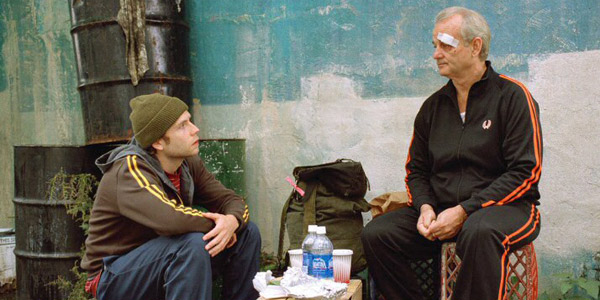 Broken Flowers was a film that showed Bill Murray at his very best; giving audiences that lovable roguish charm, tempered with a good old dose of grumpiness. Murray's Don Johnston learns he has a son after receiving an letter from an anonymous ex and goes travelling across the US to visit each mother-candidate in turn. The 'mothers' are as outstanding as Murray himself. Sharon Stone. Frances Conroy. Jessica Lange. Tilda Swinton. This is a dream cast and it works brilliantly. Broken Flower is funny and heart-warming and delightful to watch, right up until the last five minutes, where having exhausted his search, Don returns home and encounters a young hitch hiker in a diner. He buys him a sandwich, connects with this young man and begins to wonder... is this his son? He runs out of the diner after the young man leaves but cannot find him. He spins round in the middle of the road, looking desperately for his potential son and... the credits begin to roll. Now it's fine to have films that leave you with questions and the argument could be made that Broken Flowers was about Don's journey through the past, reconnecting with the women who got him to where he was now. But there's an open ending and then there's forgetting to put the last twenty minutes of the film on the reel altogether. Almost two hours of your time left with... and what? Broken Flowers left me angry, because it forgot to have any sort of ending!
How It Should Have Ended:
Don should have found his son, whether it was the hitch hiker or someone else. That was the end of his journey. We didn't need the whole relationship but we did need that first acknowledgement, leaving us to ponder whether Don could really connect with his son.