10 Best Horror Movies Set On Different Planets
9. Planet Of The Vampires (1965)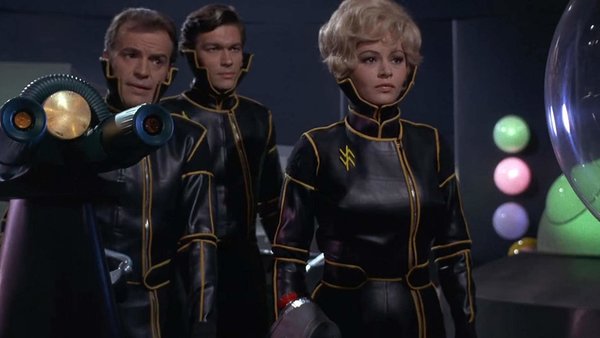 Mario Bava, the "master of Italian horror", is behind this fantastical horror movie set on the unexplored planet of Aura. When the crew members of two large spaceships crash land on this unknown world, they find themselves under attack from disembodied aliens who possess the bodies of their dead victims. The cast, including Barry Sullivan and Norma Bengell, try to escape and leave their undead acquaintances behind.

A gory, brilliantly shot and provocative film, Planet of the Vampires has enjoyed a legacy and reception just as strong as any of Bava's other works. It is a menacing and unforgiving affair - Gremlins director Joe Dante in particular is full of praise, telling the Castle of Frankenstein magazine that it "shows director Mario Bava at his most visually inventive". It is difficult to think of a better science fiction film to have come from Italy, a country renowned for its 20th century genre cinema.
Planet of the Vampires reportedly influenced the production of Ridley Scott's Alien and Prometheus, in both its design and storyline. In addition, Aquaman and the Lost Kingdom's director James Wan confirmed to Total Film that his follow up to 2018's Aquaman will be heavily influenced by Bava's iconic film.