10 Best Live Action Marvel Moments Of 2014
Ooga Chaka, Ooga Chaka, Ooga Ooga Ooga Chaka!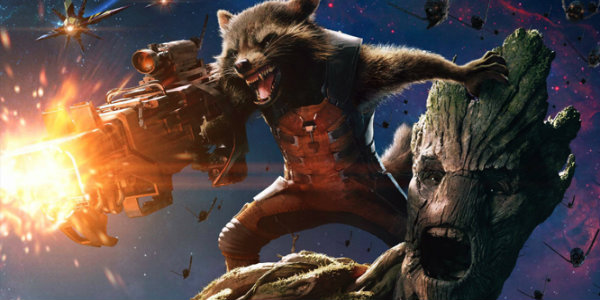 2014 has been a big year for Marvel on the live action front. At Fox, the X-Men franchise was finally and fully course corrected by the end of Days of Future Past, undoing a lot of damage done to the series by 2006's X-Men: The Last Stand and 2009's X-Men Origins: Wolverine. The film also set up a whole new frontier for where it can go next. Over at Sony, even though the future of their rebooted Spider-Man franchise is now murky after the release of their sequel, their willingness to off one of the series' main characters and adhere to the comics was a ballsy, bright spot in an otherwise lacklustre movie. And as for Marvel Studios' own Cinematic Universe, their two films Captain America: The Winter Soldier and Guardians of the Galaxy have forever changed the game leading up to next year's Avengers: Age of Ultron and beyond, while their Agents of SHIELD continue to prove why they're worth spending time with on television. Though 2015 will undoubtedly be an even bigger year for Marvel Studios, 2014 has been an exciting one across the board filled with more than enough memorable moments to keep fans talking. So as we look ahead at what's to come next year - from Age of Ultron and Ant-Man, more Agents of SHIELD, the premiere of Agent Carter, the arrival of Daredevil on Netflix to whatever Fox has in store for their new Fantastic Four - let's reflect back to pick out this year's ten best live action Marvel moments. Fair warning:
Spoilers ahead
.