10 Best Movie Prequels Ever
8. Prometheus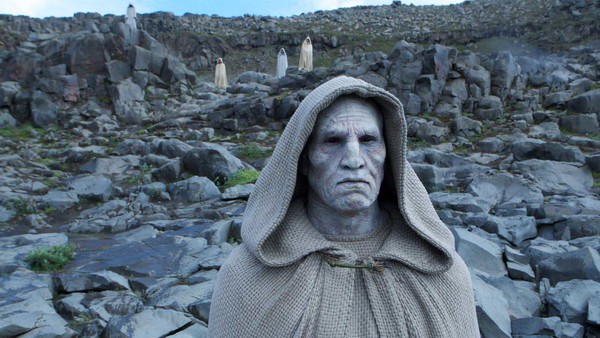 There are clearly issues with Ridley Scott's 2012 return to the Alien franchise, Prometheus, yet this a movie that's also brimming with so many positives.
Visually, Prometheus was utterly mind blowing upon its release. The stylish aesthetic utilised by Scott was extraordinary, and so vastly different from what we'd come to expect from the Alien series. Likewise, Michael Fassbender anchors the movie with a performance that is right up there as one of the best of his ever-impressive career.
What bogs Prometheus down, of course, is that the marketing and early buzz about the movie had fans expecting to see something that very much felt like the Alien films that they knew and loved - dark, twisted corners of space, filled with lurking, sinister monsters, with the horror aspect of the movie being front-and-centre.
Instead, audiences got a slower paced, more sci-fi-skewed offering that went about establishing its own particular story. That story just so happened to tie in with what we'd eventually see in 1979's Alien, but this was merely the first baby steps towards that endgame.
It may get derided by some, yet Prometheus is a fine prequel that is crying out for a rewatch from its detractors.