10 Best Sci-Fi Film Comedies Of All Time
Jump in your Deloreans, as we're going back in time to explore the Best Sci-Fi Comedies of all time.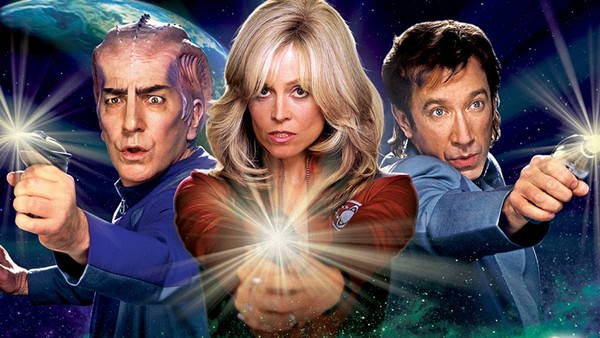 The Science Fiction genre has always been at its best when its primary focus has been fun. Cheesy characters, campy scripts and less than authentic looking aliens can all be forgiven provided we're able to enjoy ourselves in an otherworldly experience. While spectacular looking films like 2001: A Space Odyssey and Bladerunner have their place as more contemplative Sci-Fi fare, there is nothing better than the thrills, chills and overall entertainment factor fans get from a Sci-Fi that focusses on our entertainment.
With this, we're exploring the best Sci-Fi Comedy films ever produced, with the movie's overall enjoyment level the primary criteria. Be it a parody of previous Sci-Fi entries or original ideas detailing travels through time and space, all films on this list had us engaged and laughing throughout. While campy and over the top acting were not necessarily considered to be a negative, each entry here had characters that perfectly embodied the tone of the film.
There are a number of films which were desperately unlucky not to get a place on this list, in particular Little Shop of Horrors and Innerspace, although Little Shop's chickening out on its initial deliciously dark finale proved costly. Other classic films have missed out on classification grounds, with (most) MCU entries not displaying enough Comedy tropes to qualify here, while the likes of Groundhog Day fell more into the Fantasy than the Sci-Fi genre.
So prepare to have a good old belly laugh, as we explore the best Sci-Fi Comedy films of all time.
10. Back To The Future Part 3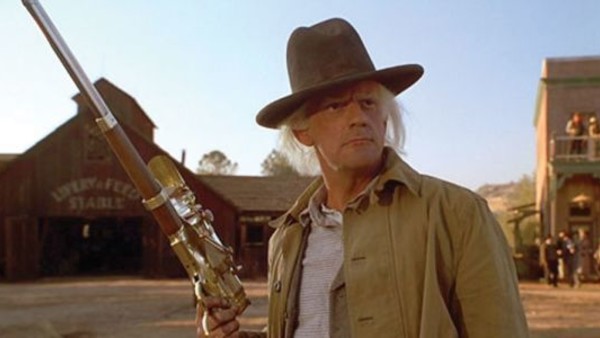 The epic conclusion to the brilliant Sci-Fi trilogy still rates today as one of the greatest Comedy sequels of all time. Unlike many of the great trilogies, including The Godfather and Spiderman, this trilogy absolutely sticks the landing.
The transition to the Wild West allows for a new story to develop in exciting fashion, without getting bogged down revisiting the previous film's events like the second entry did. Robert Zemeckis once more realises the comic potential from the time travelling plot device, with Michael J. Fox's Marty McFly doing his best to keep his old pal Doc Brown alive in 1895, without getting himself killed in the process.
The key to the film's success is once more the outstanding acting, the Christopher Lloyd/Michael J. Fox combo working to perfection once more. From Fox's Clint Eastwood impersonations to Lloyd's 'drunken' rant while not actually consuming any alcohol, the acting has us cheering for our protagonists while chuckling with them all the way to their final tain adventure.
While Biff Tannen had always been a big bully in previous entries, his grandad proves to be the best antagonist of the trilogu. Thomas F. Wilson makes the transition to mass murdering 'Mad Dog' Tannen in grand style, bringing to life the best villainous tropes from the grand era of Westerns.
The inclusion of a love interest for Doc Brown is a great new angle, Mary Elizabeth Winstead's damsel in distress keeping the story fresh and allowing for a great sendoff for the beloved scientist.