10 Best Spaghetti Westerns You Must See Before You Die
"When the chimes end, pick up your gun."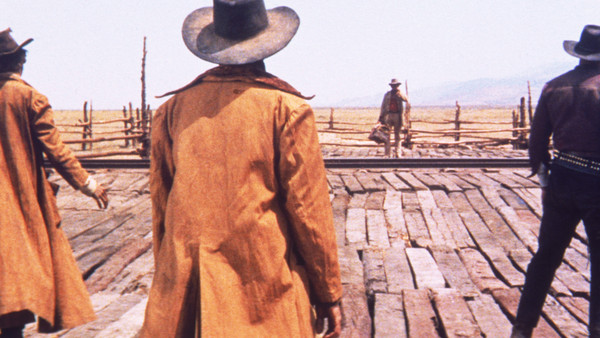 There is nothing more wholesome, subversive, and altogether more iconic than the Spaghetti Western.
Pioneered in the 1960s by the likes of Sergio Leone, Ennio Morricone and Sergio Donati, the Spaghetti Western emerged as a force during the decade and was immediately controversial, with most efforts in the genre sporting politically-charged storylines, taboo topics and, of course, lots and lots of violence.
They were there to push boundaries. And really, Spaghetti Westerns are the best kind of Western.
Here's the best of the lot.
10. Death Rides A Horse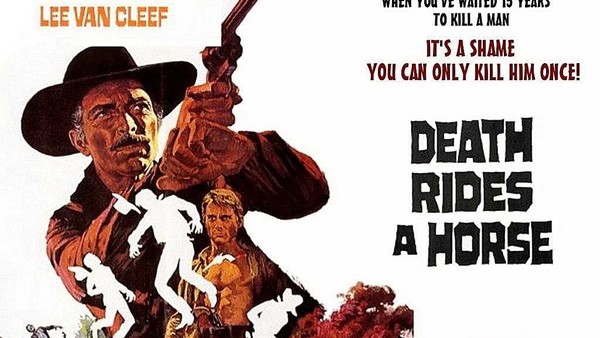 One figure who'll crop up regularly on the greatest Westerns ever is Lee Van Cleef, an actor more famous for his villainous turn as 'Angel Eyes' in The Good, The Bad, and The Ugly than he was for his heroic roles.
One of these heroic outings came in Death Rides A Horse, which, apart from having one of the best names for a film... well ever, also happens to be a damn good Western in and of itself.
Following the archetypal Western plot of a man seeking revenge against those who'd wronged him, John Phillip Law's 'Bill' teams up with Van Cleef's 'Ryan' to accomplish just that. The difference this time, however, is that Bill's determination to get revenge only ends up harming him, and it's up to Van Cleef - again assuming the position of the experienced gunslinger - to set him straight.
It's a brilliant story that displays Van Cleef at the top of his game, but the film's crowning achievement is that it takes a different attitude to vigilante justice than other efforts in the genre previously had. Death Rides a Horse might not be a perfect Western, but it carries a charm and a message that allows the film to carve out its own place in the pantheon of genre greats. Definitely check it out if you get the chance.