10 Best Winter Themed Horror Films
If you're a horror fan, you might want to watch these flicks for an extra chill this winter...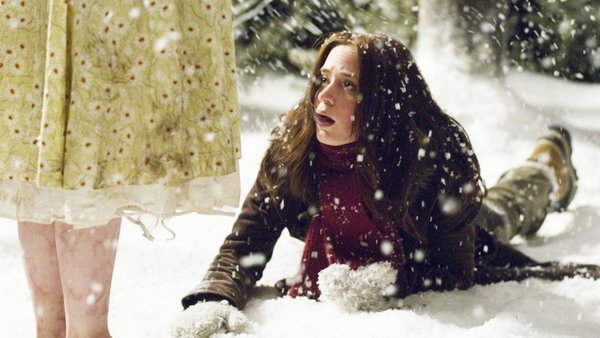 The nights are drawing in, the cold and chilly weather beckons us as we begin our descent into a long, dreary winter. Yet what better time is there to curl up under a blanket, snuggle up to a hot water bottle and settle down to a creepy film or two? Horror films can be set at any time, any place, yet there seems to be something quite fitting about a scary movie set over winter.
It could be the biting, almost unnatural cold that feels so unwelcoming, or the bitter storms that keep our characters housebound. Whatever it is, there's just something "right" about a horror movie set over the chills of an unforgiving cold season. Whether it's the classic snowstorms of 1980's The Shining, the bitter blowing winds of 2007's thriller Wind Chill, or the isolated winter cabin of 2012's Barricade, we will take you down a dark road of scary flicks where the weather feels as much a part of the story as the characters themselves.
If you're ready to make the winter ahead even more chilling, here are ten films certain to give you goosebumps over the upcoming cold season.
10. The Blackcoat's Daughter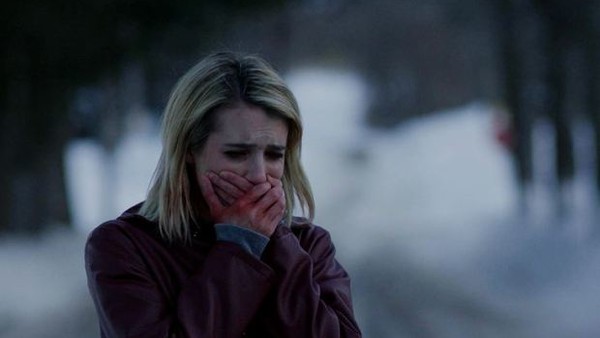 The Blackcoat's Daughter is a 2015 supernatural horror full of the cold bleakness of winter. Written and directed by Osgood Perkins, and starring Emma Roberts, Kiernan Shipka and Lucy Boynton, the film received mainly positive reviews upon release.
A tense, paranormal thriller which explores themes of mental illness, teenage pregnancy and hauntings, The Blackcoat's Daughter follows two central characters known as Rose and Kat. The two young women are staying behind in their boarding school as the rest of the students of the facility are picked up by their families for the Christmas holidays. The location is stark, isolated and lonely as the two students remain behind whilst the winter chill takes hold. Increasingly disturbing events occur, and it is soon apparent that there is something sinister in the brooding and isolated school with them.
This film is the perfect winter thriller. Unexpected twists, frightening themes and great performances from the star leads give this film a worthy place on this list of winter must-see movies.