10 Biggest Movie And TV News This Week (Aug 23)
Cumberbatch will play another Khan, while Simon Pegg and Edgar Wright reunite! And it's not even Christmas!
Welcome to the latest edition of the weekly WhatCulture.com News Brief! This column is dedicated to gathering the week's biggest movie and TV news, and compiling them (with the occasional snarky commentary) for your reading pleasure. You're welcome. Overall this felt like a relatively slow week compared to what we've already seen throughout August, but it was all about quality over quantity this week. We may not have gotten much, but what we got was pretty great, and definitely worth talking about. On the TV side of things, we have renewals for some of the season's hottest new and returning shows, some casting information for Marvel's Agents of S.H.I.E.L.D. (people still watch that, right?) and a bit of news regarding a Minority Report TV series form Steven Spielberg. On the film side of things, we have some major casting news for Andy Serki's Jungle Book film, Ant-Man cast additions, Mission: Impossible 5 news, and a Simon Pegg/Edgar Wright reunion?! That's not even all of the news we have in store for you this week! Before we get started though, let's take a quick look at some of the smaller stories to grace our RSS feeds:
Honourable Mentions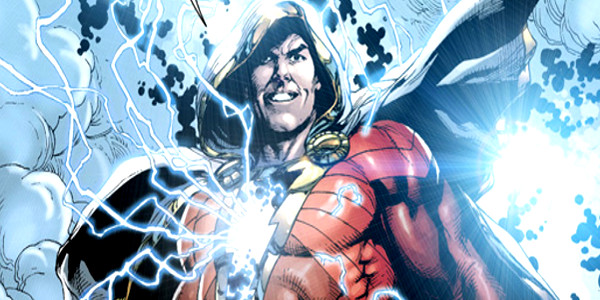 The Rock still hasn't decided on whether he'll play Shazam or Black Adam
. He does however praise the script, and say that the official announcement should come soon.
Stellan Skarsgard will return for Avengers: Age of Ultron.
And he'll be naked
. Again.
Luc Besson says a Lucy sequel probably won't happen.
It only takes 5% brain power to realize this is probably for the best. (via
THR
)
By Grabthar's hammer, Galaxy Quest is getting a sequel!
Too bad it's only in
the form of an ongoing comic book
.
Sigourney Weaver won't be one of The Expendabelles.
We've now lost interest in The Expendabelles. (via
IGN
) And now, onto the main event: The 10 Biggest Movie and TV News for the week of August 23rd...