10 Biggest Movie And TV News This Week (June 28)
Learn which 80s action franchises are coming back to the big screen.
United ArtistsGreetings and salutations everybody, and welcome to the latest edition of the WhatCulture.com news brief, where we bring you the biggest things that happened int he world of movies, television, and entertainment over the last seven days. This week we've got a lot of ground to cover and plenty of news to dissect, because it turned out to be a pretty busy week in Tinseltown. For instance, we have news about sequels to such beloved 80s franchises as Rambo and Predator, as well as updates on shows like Daredevil, Community, and Doctor Who. Then, as if that weren't enough, we have a WarGames remake, a Snow White-less Snow White and the Huntsman sequel, and the long-awaited Pacific Rim 2 announcement to talk about. But, you know the drill, before we get started on the main courses of this delectable feast of movie and TV delicacies, we have a few appetizers to kick things off:
Honourable Mentions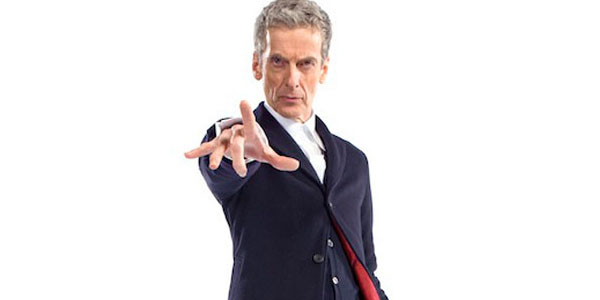 BBC
Doctor Who Season 8 Teaser.
The wait is almost over, Whovians! The Doctor will return on August 23, 2014, and new teaser has arrived! Are you on board for Peter Capaldi in the titular role? https://www.youtube.com/watch?v=UKyKI2Gg8HU
Fox Still Wants Bryan Singer To Direct X-Men: Apocalypse.
After Singer got caught up in a legal battle following alleged sexual abuse claims, rumor broke that he had been fired from directing the next X-Men film. Now, Fox president Emma Watts assures us that that isn't the case, and that they have every intention of Singer returning (though they're still working out the details).
The Full Length Teenage Mutant Ninja Turtles Trailer Has Arrived.
Has Michael Bay ruined your childhood yet for the day?
Don't worry, we've got you covered.
Bond 24 Has Been Delayed.
Skyfall scribes Neal Purvis and John Wade are returning to help John Logan pen the newest adventure for 007, which has unfortunately caused a bit of a delay in production. Rather than beginning in the fall, cameras will start rolling in December. As of right now, there are no changes to its November 6th, 2015 release date.