10 Brilliant Musical Movie Moments That Caught You Completely Off Guard
Caution – this list may contain Ron Burgundy.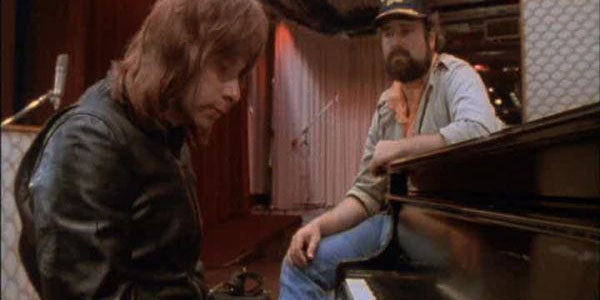 Sometimes in films, there are truly great moments. There are amazing fight scenes in action movies, there are memorable one-liners in comedies, and there are terrifying sequences in horror. There are car chases. There are even
some special motorbike chases
. But one moment which stands out in any film is the impromptu music scene. We see music scenes quite a lot in film, but mostly they fit in to the flow of the storyline, or form part of the narrative. If we're watching a musical, then it can only be expected that there will be a music scene. If we're watching a light hearted romantic comedy, music scenes often transition seamlessly within the plot. But some scenes break the mould. We don't expect to see the main character break into song, or for a guitar to be produced from nowhere. Unexpected Jazz concerts or drum solos take us by pleasant surprise. We don't expect some scenes to happen, and when they do, they become the funniest part of the film. So, after four, here are the 10 Funniest Impromptu Music Scenes In Film...
10. Beethoven At The Mall €" Bill & Ted's Excellent Adventure
http://www.youtube.com/watch?v=H2DeBG7pAXU Starting this list is the truly incredible 1989 film, Bill & Ted's Excellent Adventure. Starring Alex Winter as Bill and Keanu Reeves as Ted, the film follows two high school slackers who use a phone booth to travel through time and change the world for the better. Essentially, the story sees Bill & Ted go back in time to various points in history, and bring back to the present day a variety of historical figures so they can pass a history class. Or something like that. The film's a bit mad really. One historical figure they bring back to the present is legendary 18th century composer Ludwig van Beethoven, and a hilarious sequence at a mall ensues. A thrilled Beethoven finds himself in a modern day music store, with an array of electric pianos, synthesisers and Yamaha keyboards €" and wastes no time in getting carried away with the music to a gathering crowd. The impromptu music scene also includes appearances by Napoleon, Billy The Kid, Socrates, Sigmund Freud, Genghis Khan, Abraham Lincoln and a dancing Joan of Arc. The scene ends in madness, with Beethoven being arrested. Bogus!