10 Brilliantly Self Aware Wes Craven Cameos
Macabre self mockery from the horror maestro.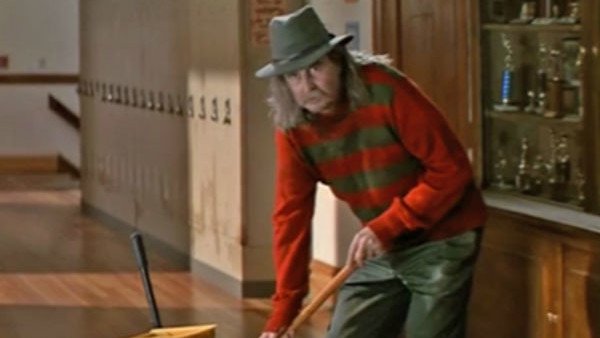 The death of Wes Craven has, unsurprisingly, seen fans and former collaborators coming out with glowing tributes to the creator of Last House On The Left, The Hills Have Eyes and A Nightmare On Elm Street. One recurring point has been to praise how Craven loved being perceived as a "Master of Horror".
With the exception of 1999's Music Of The Heart, Craven continued working almost entirely within the genre where he made his name; content for four decades in being known simply for scaring people silly.
Craven enjoyed his reputation as a purveyor of the dark and disturbing and, equally, enjoyed sending it up. The result of this was a side career that involved knowing cameos both in his own films and those of others - jokey fan pleasing appearances that will help ensure he remains a recognisable horror icon as much as those he created.
In memory of the horror auteur's life and career, let's take a look back at ten of his most memorable on screen appearances.
10. The Tripper - Hippy
https://www.youtube.com/watch?v=Gi3CNVJKP3A

This mediocre 80s throwback, in which a group of hippies at a low budget Woodstock knock-off are stalked and slashed by a killer in a Ronald Reagan mask, is probably not worthy of much fan attention, except for the fact that it was a product of Coquette Productions (the company started by Scream stars David Arquette and then wife Courtney Cox).


The couple produced and appeared in the film together, while it was written and directed by David. It is a far less intelligent and far more derivative tribute to the films of Craven's early back catalogue than Scream, but, given their previous collaboration with the director through that franchise, it's no surprise that Arquette and Cox persuaded him to show up here.

Craven's role as a hippy is insignificant (you can see him in a huge top hat in this trailer), but it is a nice nod to the films that Arquette is attempting to emulate and a thank you to the man behind his most successful film.