10 Christmas Horror Movies You Must See Before You Die
'Tis the season to be terrified.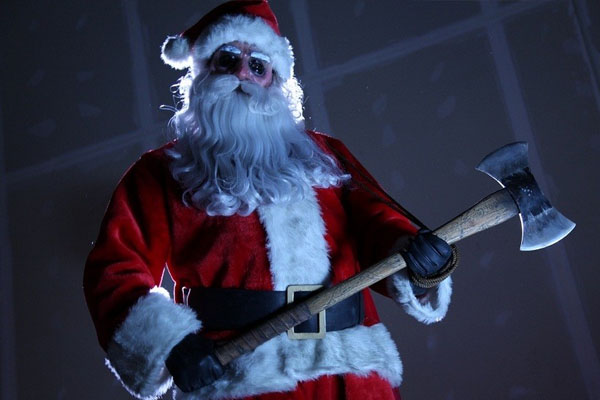 It€™s that time of year again: the tinsel is on the tree, we€™re all fretting what the hell to buy our loved ones and Paul McCartney€™s cheesy festive classic Wonderful Christmastime is playing literally everywhere. Some people love - nay thrive on - this time of year and from the moment the Christmas season officially starts in early November they can usually be found sporting jaunty Santa hats and maniacal grins while asking inane questions like €˜Have you finished your Christmas shopping yet?€™. No, we bloody haven€™t. Christmas shopping should be done in terror at the last minute - it's traditional. But for those who can€™t magically switch on the festive feels at the first sign of Coca Cola€™s €˜Holidays Are Coming€™ advert around the end of August, this time of year can be a decidedly €˜bah humbug€™ affair. That sickly, sweet, all-encompassing Christmas cheer, good will to all men and procession of schmaltzy films requires an antidote. And what better way to zap the joy out of Christmas than with some good old festive themed gore? Killer Santas, zombie elves and sled ride decapitations incoming.
10. Black Christmas
Christmastime has fallen on the sleepy college town of Bedford €" a knowing nod to It€™s A Wonderful Life€™s Bedford Falls, perhaps €" and a sorority house inhabited by young, nubile women are receiving threatening anonymous phone calls and € well, we all know how sorority girls usually fare in horror movies. So it goes in Black Christmas. A festive must-see for any self-respecting horror fan, the film set several standards when it was released in 1974 becoming not only one of cinema€™s first slasher films but also the first horror movie set during Christmas. And don€™t let the fact that director Bob Clark is the same guy behind 1980s sex farce Porky€™s put you off: unlike a lot of its contemporaries, Black Christmas has aged well and is still genuinely creepy today. Based around the €˜killer is calling from inside the house€™ trope, the film employs the inventive festive-themed kill method of using a group of carolling kids€™ singing to drown out the screams of a victim as she€™s stabbed to death (with a glass unicorn-shaped ornament, no less). Stick to the original though: the 2006 remake was pretty dire.