10 Classic Movies That Are (If Anything) Underrated
8. Bambi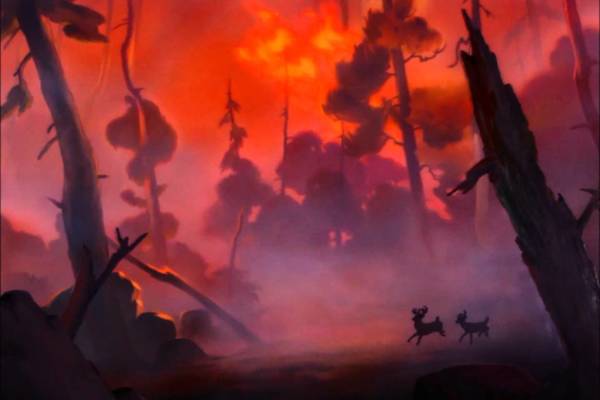 Why Do People Think It€™s Overrated?
Next to fellow early Disneys Fantasia and Pinocchio, Bambi is often treated as a quaint nicety rather than one of the big hitters. A big part of this is its cultural legacy. Although elements of the other films are iconic (The Sorcerer's Apprentice and the Whale respectively), they don't distract from the bigger whole. With Bambi, the only thing anybody really remembers is the death of the deer's mother. Even people who've never seen the film will claim to have been brought to tears as a five-year-old just because it's the done thing. And with one singular moment taking all the focus, there mustn't be much more to the film beyond a deer falling over on ice.
Why Isn€™t It?
While the focus on the parental death is fair praise for a scene right there with Up's opening ten minutes, it distracts from whatever else the film has to offer. The visuals are a soft-touched blend of traditional landscapes and the studio's more cartoony style and the story has a strong balance between coming-of-age fable and eco-message, with a slow-burn approach to narrative that is unique among the Disney pantheon. As for the death of Bambi's mother, it's a lot different to how the popular consciousness remembers it - there's a thundering emotional beat as his Dad extols "Your mother can't be with you anymore," but the sad snow-drenched moment is quickly shunted by the arrival of spring and bunch of birds gleefully chirping away.