10 DC Comics Villains Who NEED To Face Robert Pattinson's Batman (And Who Should Play Them)
With The Batman arriving in early 2022, who could we potentially see in the likely sequels?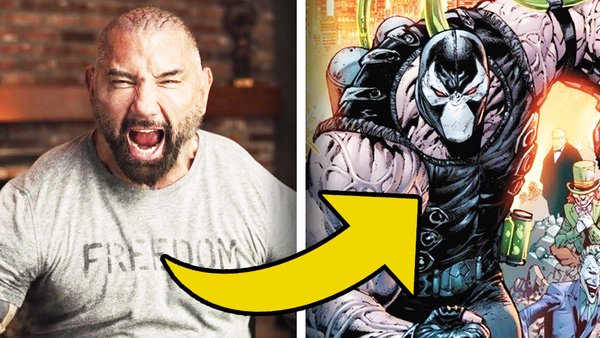 A hero is only as good as their villain.
This is why Batman has been so popular for so long, because his rogues' gallery is the greatest in the world of comic books. The foes he has faced during his time as Gotham's protector have varied from the outrageous to damn right terrifying.
Whilst a number of them have been brought to the big screen with varying levels of success - ranging from Heath Ledger's all-time Joker to whatever the hell Arnold Schwarzenegger was doing as Mr Freeze - when a reboot comes along it brings with it fresh excitement and speculation.
Comic book movies are now Hollywood's gravy train, and despite the phenomenal success of the MCU, the opportunity to be part of a Batman movie and take on one of his famous enemies will surely attract some of the biggest actors in the biz.
We already know that Paul Dano will be appearing as The Riddler in The Batman, along with Colin Farrell's Penguin and Zoe Kravitz as Catwoman. But there are still plenty of very famous villains who could very well be called upon should, as expected, the Robert Pattinson led reboot is a success.
With that said, your writer has tried to cast actors who haven't played lead roles in the MCU, just to keep it a little in the realms of possibility.
10. Dave Bautista As Bane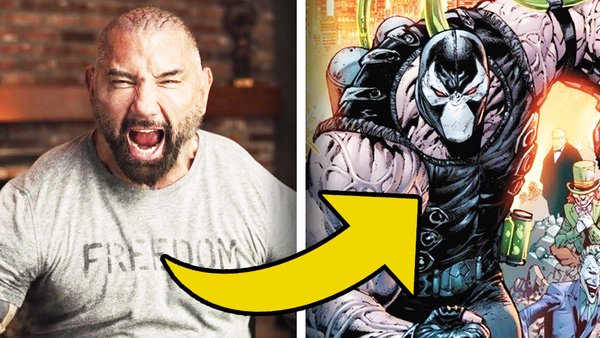 Before you say anything, yes, Dave Bautista has been in the Marvel Cinematic Universe. Portraying the adored Drax from Guardians of the Galaxy, Bautista has already made a solid impact in the world of comic book movies.
But let's be honest, Drax is the comedy relief in an ensemble cast and whilst he absolutely nails the role, you would be hard pressed to call him a major character within the universe. Considering the little amount he was given in Infinity War and Endgame, it's safe to say Bautista hasn't had a major role in a comic book movie.
He would make a fantastic Bane, however.
As one of Batman's biggest antagonists, Bane has had a rather divisive transition to the big screen. In The Dark Knight Rises, Tom Hardy brought a respectable amount of menace to the role, despite being hampered by a voice modifier and being neutered in the third act. The less said about the previous portrayal the better.
Bautista physically fits the mould of Bane, his size and physique would see him loom over Pattinson and really exageratte the physical threat he holds. Having proved his acting chops in roles such as his one in Blade Runner 2049, Bautista has proven he can also bring a calmness and intelligence to the role, which Bane certainly has.