10 Deleted Scenes That Made Movies Way Darker
8. A Mother Abandons Her Baby - Mad Max: Fury Road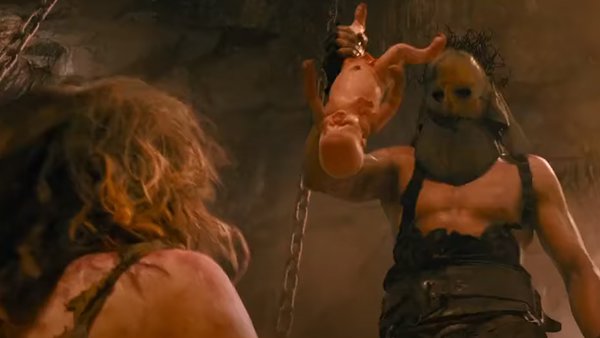 Mad Max: Fury Road is a gorgeous-yet-bleak depiction of a post-apocalyptic world, where the general regard for human life is terrifyingly low, but this deleted scene might've ultimately proven a touch too inhumane for audience tastes.
The scene takes place in the Citadel, where a woman is pleading for her baby boy to be taken in as a War Boy. Immortan Joe's hulking lackey ultimately refuses due to the baby having lumps and, by his estimation, being unlikely to survive a year.
Without missing a beat, the woman then hands her baby off to another civilian and asks that she be taken herself, as she's a "milker," and promptly pops out her milk-engorged breast as proof.
The guard is decidedly more convinced by this, and agrees to let the woman ascend to the upper level of the Citadel.
It's a great scene, temporary plastic baby aside, but was presumably cut because a mother abandoning her child is just too grim even for a movie where a pregnant woman literally gets run over by a car and killed.