10 Essential Shows You Need To Watch On Disney+
9. Star Wars: The Clone Wars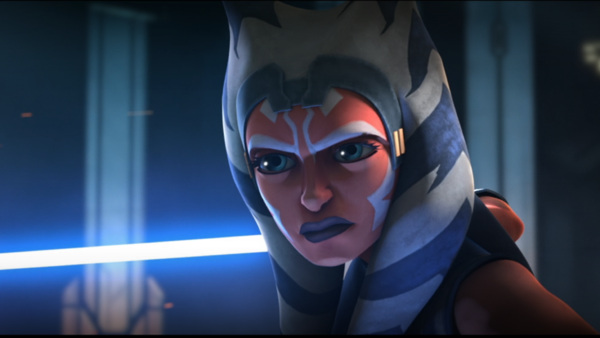 Sitting down to watch 130-odd episodes of a Star Wars cartoon can feel like a bit of a chore, especially in the current climate of post-Rise Of Skywalker Star Wars fatigue.
But The Clone Wars has been heralded as a key cornerstone of the franchise and it's little wonder why. Though some episodes in the first few series are little more than filler, key story arcs flesh out the franchise's lore and add a tonne of depth to some of the paper-thin characterisations in the Prequels.
Exploring strange planets and the mystic nature of the Force in a way the movies never quite captured, The Clone Wars can get seriously bonkers at times. The show is also self aware, and pokes fun at the Saga constantly: a welcome change of tone after the serious mythologizing of the Sequel Trilogy.
Originally quite opaquely a kids' show, the series really picks up at Season 4, during which the tone shifts quite dramatically as episodes begin to revolve around mature themes such as slavery, terrorism and the realities of war.
Star Wars anthology movie Rogue One was praised for showing the dark side of the Resistance, but The Clone Wars was making audience question the benevolence of the Republic long before Disney took the franchise's helms. An anthology show itself, you don't need to watch all the episodes to understand what's going on, but it's worth the investment as you'll find yourself getting attached to characters on both sides of the conflict.
Showcasing the best portrayals of Obi-Wan Kenobi and Anakin Skywalker to date, Season 7, currently airing on Disney+, is wrapping up a series that has been twelve years in the making: making this the perfect time to watch The Clone Wars.