10 Exact Horror Movie Moments You Knew Characters Were Screwed
9. Burke Tries To Kill Ripley & Newt - Aliens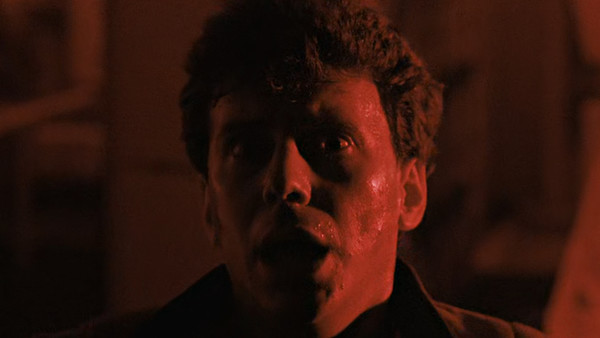 Aliens' Carter Burke (Paul Reiser) is one of the most detestable characters in the horror genre, an almost impossibly sleazy Weyland-Yutani executive who joins Ripley (Sigourney Weaver) and the Colonial Marines on their mission to Hadley's Hope, albeit with nefariously ulterior motives in mind.
Granted, Burke being a weaselly stuffed shirt was probably enough to seal his fate here, but he guaranteed beyond all doubt he was going to end up on a Xenomorph's dinner plate when he attempted to smuggle a Xeno specimen back through quarantine by locking Ripley and Newt (Carrie Henn) in a room with two Facehuggers.
Though the Marines make every effort to rub out Burke themselves, he soon enough finds himself cornered and presumably killed by a Xeno. A deleted scene, however, shows Ripley finding Burke in an alien cocoon, after which she hands him a grenade.
Either way, plotting to murder the movie's beloved protagonist was a sure "Now you've gone and done it" moment if there ever was one.