10 Famous People You Forgot Were In Jean-Claude Van Damme Movies
What do James Bond, a WCW champion, an NBA all-star and an Oscar winner all have in common?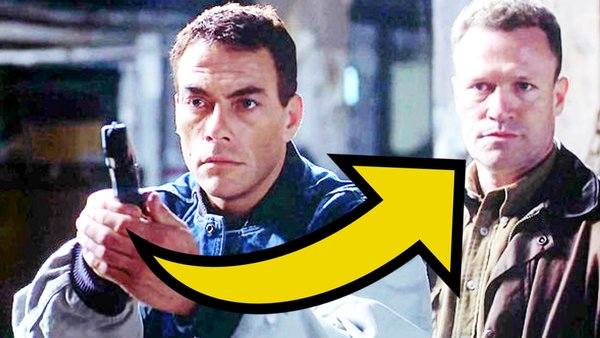 Throughout his long career, Jean-Claude Van Damme has shared the screen with many acting greats - and some not-so-greats. Although his movies were never likely to rake in any oscars, that has never stopped famous people from willingly - often eagerly- sharing the billing with him (usually with Van Damme's name on top).
From the highs- 'Bloodsport', 'Hard Target', to the lows- 'Double Team', 'Knock Off' JCVD has consistently worked with a plethora talented people.
This is a list of 10 of those famous people that you many have forgotten were actually in JCVD movies. Some names on this list may even come as a suprise to many people: you have everyone from BAFTA and Oscar winning actors to an NBA all-star, from James Bond to a WCW Heavyweight Champion.
Despite this list of recognisable names, the high-kicking tough guy may be his own greatest co-star, having played dual roles on at least four occasions.
10. Bill Goldberg- Universal Soldier: The Return (1999)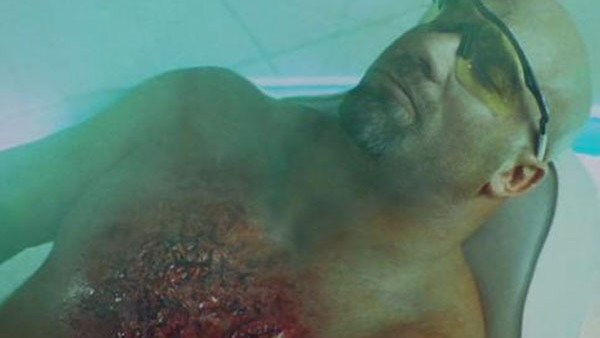 Goldberg was a legend in WCW. His famous undefeated streak, usually dispatching opponents in minutes, made him a crowd favourite. Goldberg even beat Hulk Hogan to become champion. In WWE he was… something else.
In 1999 though he was Uni-Sol Romeo in Universal Soldier: The Return, which is the fourth of six in the franchise. This addition to the series actually got a cinematic release, unlike 'Universal Soldier II: Brothers in Arms' and Universal Soldier III: Unfinished Business' both coming in 1998. The previous two instalments did not feature Jean-Claude Van Damme, who would rarely appear in sequels.
Although he didn't play a large part in the film, Goldberg did feature in the music video for the theme song, 'Crush 'Em' by Megadeth. 'Crush 'Em' would also briefly be Goldberg's walk-out music in WCW.
Universal Soldier: The Return was a failure both financially and critically but next to Goldberg's next movie Ready to Rumble (2000), it's a masterpiece. Goldberg's performance wasn't going to blow anyone away here, but his intense charisma does elevate the film overall.