10 Film Franchises You Really Should Stop Watching After The First Movie
10. Jaws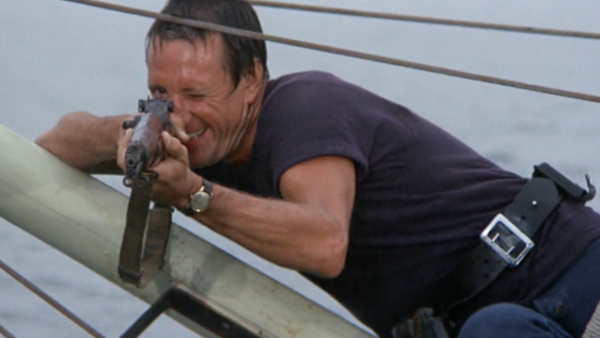 The release of Jaws in 1975 marked a watershed moment for Hollywood: The birth of the summer blockbuster, and the most successful film of all time at the box office, until it was surpassed a few years later by another iconic movie called Star Wars. Directed by Steven Spielberg, Jaws is considered one of the most terrifying movies ever made, following the bloody exploits of a great white shark terrorising the fictional resort town of Amity Island. Beach attendance was actually reported down across the United States in 1975 because of the cultural impact Jaws had on society.
The film's iconic status cannot be denied, and even Spielberg himself admitted to a 1975 film festival audience that a sequel to a movie like this was akin to a "cheap carny trick". And yet, 1978 brought us Jaws 2, which was directed by Jeannot Szwarc and featured Roy Schneider reprising his role as police chief Martin Brody.
In this film, another great white shark terrorised Amity Island's beach-goers. While it was a box office smash, it was met with lukewarm reviews, and today is only considered moderately watchable in comparison to its two following sequels, Jaws 3-D (1983) and Jaws: The Revenge (1987).
The former of those movies was predicated entirely on a 3D gimmick, which was only applicable to those who saw the movie in the theatres, while the latter is widely considered one of the worst sequels ever made.
Mark Ginocchio
Mark is a professional writer living in Brooklyn and is the founder of the Chasing Amazing Blog, which documents his quest to collect every issue of Amazing Spider-Man, and the Superior Spider-Talk podcast. He also pens the "Gimmick or Good?" column at Comics Should Be Good blog.
See more from Mark