10 Film Franchises You Really Should Stop Watching After The First Movie
9. National Lampoon's Vacation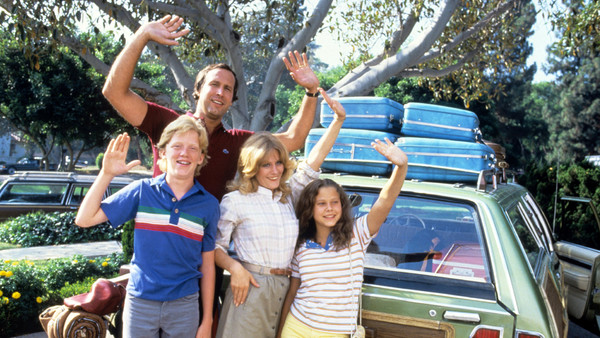 The original National Lampoon's Vacation (1983) brought together two 80s comedy heavyweights in John Hughes (writer) and Harold Ramis (director), as well as made Chevy Chase (who, after playing Clark Griswold, went on to star in a number of highly-regarded 80s comedies) a bonafide movie star.
The super-quotable script also featured inspired performances by Beverly D. Angelo as the Griswold family matriarch Ellen, a young Anthony Michael Hall as Clark and Ellen's son Rusty, and Randy Quaid as the white-trash cousin Eddie. And of course, one can't forget Vacation launched the career of supermodel Christie Brinkley.
For the sequel, European Vacation (1985), Hughes wrote the screenplay, but direction was provided by Amy Heckerling. Chase and D. Angelo reprised their roles, but in a decision that went on to become a bit of an ongoing gag in the franchise, the two Griswold children were recast.
When it didn't recycle jokes from its predecessor, European Vacation built its comedic foundation exclusively on cheap ethnic stereotype gags. Christmas movie aficionados will probably hold 1989's Christmas Vacation in somewhat high regard, but I believe the movie hasn't aged well - plus it put too much focus on Quaid's Eddie - someone that was used sparingly for shock value in the original.
A lot of the movie's jokes are mean-spirited and crude, such as a dog that oozes mucous all over the place (named Snots), and an absent-minded aunt who accidentally wraps her cat up as a present (that cat is later electrocuted). 1997's Vegas Vacation was so terrible, I can't believe it wasn't a direct-to-video movie. Then, there's 2003's ill-conceived Christmas Vacation 2, which was a made-for-television movie that aired on NBC, starring Quaid as Cousin Eddie.
The National Lampoon's Vacation franchise got so atrocious towards the end, you wondered why these people still continued to spend time with each other.
Mark Ginocchio
Mark is a professional writer living in Brooklyn and is the founder of the Chasing Amazing Blog, which documents his quest to collect every issue of Amazing Spider-Man, and the Superior Spider-Talk podcast. He also pens the "Gimmick or Good?" column at Comics Should Be Good blog.
See more from Mark