10 Films Hollywood Could Remake With All Female Casts
Where Ghostbusters leads, others will follow.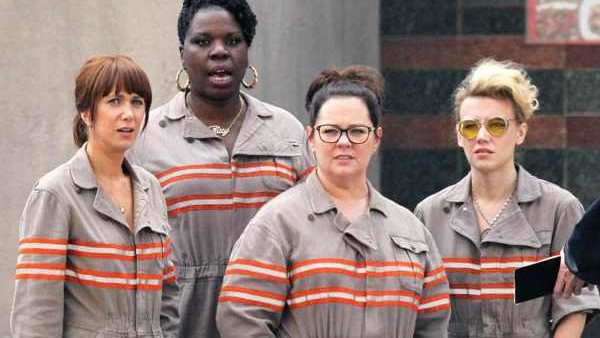 Whatever your personal feelings about the Ghostbusters reboot, there's a market for female-fronted pictures – just look at the worldwide grosses on Amy Schumer's Trainwreck ($136 million), Pitch Perfect 2 ($285 million) and the Melissa McCarthy/ Sandra Bullock vehicle The Heat ($229 million). Pitch Perfect 2, directed by Elizabeth Banks, not only took the #1 spot away from Mad Max: Fury Road in the US, but also beat its domestic box office haul by $30 million.
This is a good thing. There are enough movies where the token female gets the damsel in distress role, and very boring they are too. Outside of "chick flicks" and movies directed by women, the female characters are usually there purely for decoration.
Male and female performers are rated in different ways, men according to their likeability and women according to their ability to look good in a small costume, but as Amy Schumer points out, when a woman reaches her "last f**kable day", her career is pretty much over.
It's going out on a limb to suggest that Ghostbusters could help change Hollywood's narrow view of women, but if the reboot enjoys Pitch Perfect 2's level of success, it could spark a trend for rebooting all-male blockbusters with all-female casts.
From the ridiculous to the sublime, here are 10 movies they could remake. 
10. Armageddon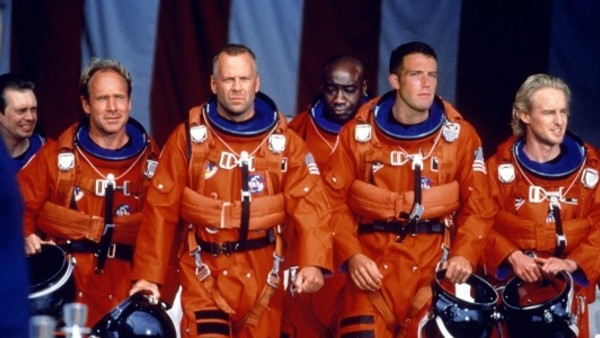 The Original: Led by Bruce Willis, a group of square-jawed action heroes (well, Ben Affleck, Steve Buscemi, Owen Wilson, Will Patton and Michael Clarke Duncan) attempt to save the world by planting a nuclear bomb on an asteroid set to collide with Earth.
The Remake: Following a testosterone-fuelled Michael Bay movie, especially one where the token female character (Liv Tyler) got to stay home and cry a lot, is no easy job. Let's give the Bruce role to Michelle Rodriguez, and fill out the supporting cast with Ronda Rousey, Zoe Bell, Rebecca Ferguson, Alexandra Daddario and Blake Lively. In a movie directed by Kathryn Bigelow.
Would It Work? It couldn't be any worse than original. Bay's film seemed to have been built around the comic shenanigans of Bruce's motley crew, then as soon as they went into orbit, and faced one predictable crisis after another, all the fun drained away. Give the characters more to do, keep the running time down to 2 hours, and you've got a kick ass movie.