10 Funniest Characters In Sci-Fi Movie History
Hilarious Sci-Fi Movie Characters - Peter Venkman From GhostBusters & More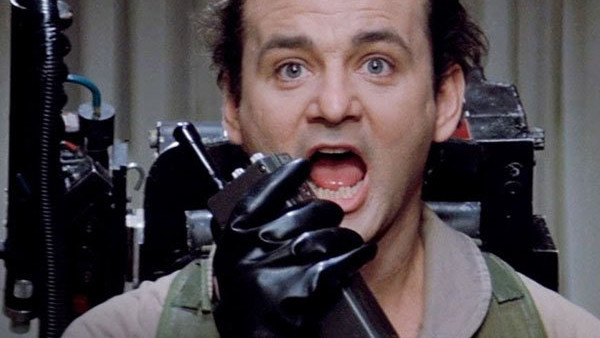 Whether it's about time travel, aliens or a galaxy far far away, science fiction movies have a way of blowing our tiny humanoid minds. The premises alone stay with you long after you have walked out of the cinema doors as you ask yourself questions like: what will the world look like in 100 years? What would happen if I went back in time and invented rock n roll? And is it possible to blow up alien brains with nothing more than a stereo and an album by Jeanette MacDonald and Nelson Eddy (more on this later).
But, if we're honest, it's not just the ideas in sci-fi movies that get us talking, it's the characters within the stories that live long in the memory. Sure, most sci-fi characters are painfully similar and could easily be copy and pasted from one film to the next, but what about the protagonists and antagonists who bring more than just a blaster and a handful of one-liners?
What about the characters that make us laugh, smile and giggle whilst travelling at warp 10 through a magnetic asteroid field? Those are the true heroes of the sci-fi genre...
10. Frank - Men In Black II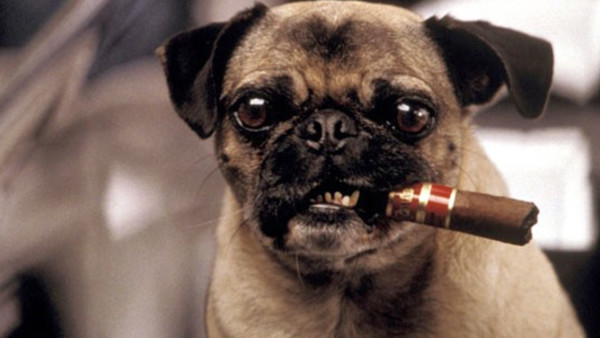 Be honest, does anybody NOT think of Frank whenever they walk past a pug on the street? Every inch of my being wants to grab the little cutie into my arms, slap on a black suit and give it a cigar (ok maybe not the smoking thing but you get my point).
Five years after the incredible success of Men In Black, starring Tommy Lee Jones and Will Smith, Colombia pictures released Men In Black II in 2002 to mixed reviews. Although it never lived up to the first film (although if we're honest, most sequels don't) there were certainly some memorable performances throughout. I could mention Rip Torn as agent Zed or Tony Shalhoub as Jeebs but it's the scrappy, cigar-smoking, Gloria Gaynor-singing pug who takes its rightful place on this list.
Voiced by puppeteer Tim Blaney (who was also the voice for Johnny 5 in the Short Circuit films), Frank stole the show amongst an armada of acting royalty and his relationship with The Worms was the funniest thing about the whole film. How Frank and The Worms never got their own spin-off film or TV show, I'll never know.