10 Great Movies Almost Ruined By Their Alternate Endings
8. Butch Cassidy And The Sundance Kid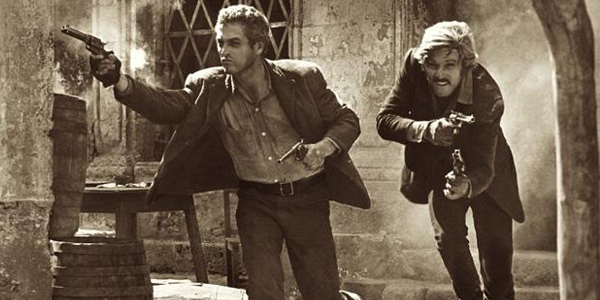 The Ending You Know:
Butch Cassidy And The Sundance Kid used to be regarded as one of the most likeable movies of all time, with the story of Paul Newman and Robert Redford as outlaws trying to go straight proving impossible to not enjoy. It's slipped somewhat in public appraisal over time, but even so the ending should be ingrained in any cinephille's mind. Hiding out in South America, the duo are discovered and trapped in a shootout with Bolivian soldiers. In a last ditch effort to escape, the pair burst out, all guns blazing, the shot freezing on them to the sound of gunfire.
The Ending We Almost Got:
Instead of cutting out in sepia-toned brilliance, the film continues to show the expected outcome of their final stand; the duo are killed, with the movie ending on their bullet-riddled corpses. Well that's a mood killer.
Why It Would Ruin The Film:
The original ending has a smidgen of hope to it; although we know deep down there is no hope of escape for Butch and the Kid, there's that slim possibility they can live up to their legend. The alternate ending is needlessly downbeat, showing too much and tonally out of sync with a film that an hour ago saw Paul Newman and Katharine Ross riding a bike to Raindrops Keep Falling On My Head.