10 Greatest MCU End Credits Scenes
What was the reaction in your cinema when Nick Fury appeared in Iron Man?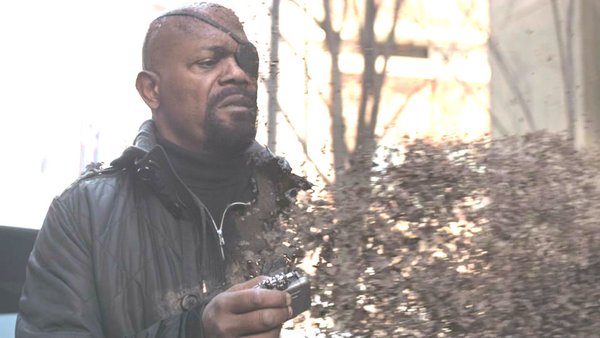 The Marvel Cinematic Universe tends to look more and more like a cinematic empire nowadays. Just when you thought that Iron Man was a fun little superhero movie, suddenly there were sequels, spin-offs and ensembles aplenty.
But for all that fans will point towards the big epic clashes of the Avengers films as being the MCU's key defining trait, sometimes the most important parts of Marvel's movies come down to the final few frames you get.
Using the Ferris Bueller formula, the end credits scene has become a staple of the MCU for years now. No matter how many people have worked on the film, fans have waited patiently throughout each showing to get that one last shot of something that will lead you into the next film. Though this was certainly not the first time something like this had happened done, they were never utilised like they have been in the MCU: to weave connections between films and provide exciting teasers of what's to come.
From almighty cliffhangers to little bits and pieces to speculate over, these end credit scenes really do their job at keeping the audience on the edge of their seats up until the stage lights come up...
10. Doctor Strange
On its own, Dr. Strange has held up as a pretty consistent superhero film all to itself. Throughout its runtime, there are no real overt tie-ins to the rest of the MCU outside of the arrival of the Infinity Stones revealed through the Time Stone. Just when you thought the journey of the MCU's first magician was insular, the finale left us clamoring for what would eventually pan out later down the line.
While everything seemed to be working fine up until the final shot, things turn a corner when we see Strange talking with Thor over tea regarding the status of his brother Loki. As they start to discuss the whereabouts of the God of Mischief and their search for Odin, the wheels started turning in everyone's head that we would see a true collaboration between Strange and Thor on the big screen.
The screenwriters apparently saw the potential in this scene too, seeing how they basically mimicked it beat for beat at the start of Thor Ragnarok... only this space journey was not to be.
In a cruel twist of fate, Strange's involvement in Ragnarok was nothing more than just a simple cameo, done more to integrate him into the MCU than really flesh out his character.