10 Greatest Movie Extra Performances Ever
When a wordless role manages to steal the movie.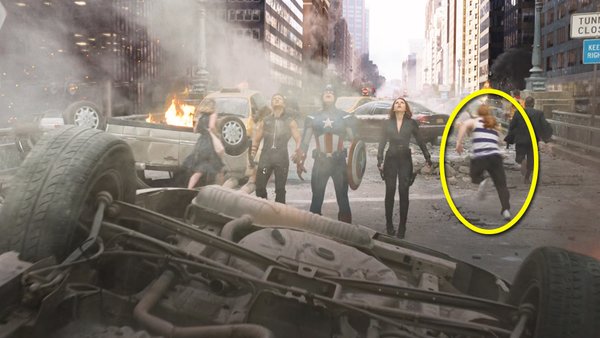 When you're watching a movie, how often do you even think about the hundreds or possibly thousands of extras - or "background artists" - hired to bring authenticity and ambiance to the background of a scene?
Generally speaking that's the way things are supposed to be - you're meant to unconsciously acknowledge extras as seat-fillers in a given space, but if they start going into business for themselves and distracting audiences away from the primary cast members, that's usually a bad thing.
But make no mistake, extras are actors, and while usually guided by second-unit directors not to do anything out of the ordinary, every so often an extra manages to add something to a film by drawing attention their way.
Whether they were very intentionally trying to be noticed on camera or simply went with their instincts and delivered solid gold in the process, these 10 movie extras proved that even the most minor part can be brought to life with some quick thinking and imagination.
The next time you watch these classic movies, just try not to notice these extras who absolutely earned their day's pay...
10. The Extra Running Away From The Chitauri - The Avengers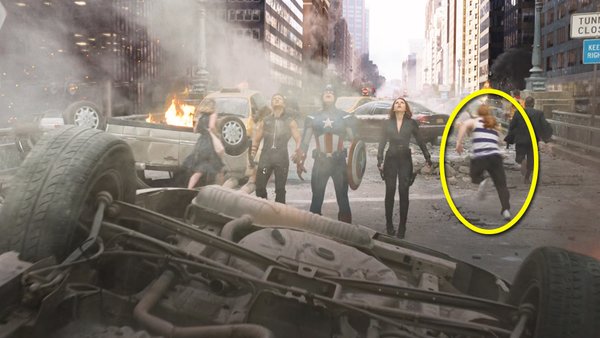 The Avengers movies are so jam-packed with A-list actors and digital mayhem that you'd be forgiven for not paying any attention at all to the extras ducking for cover amid all the chaos.
There is one exception, however, in 2012's original Avengers movie.
Near the start of the iconic Battle of New York as the Chitauri descend upon the city and Cap (Chris Evans), Black Widow (Scarlett Johansson), and Hawkeye (Jeremy Renner) arrive on the scene, dozens of civilians can be seen fleeing from a giant fireball and trying desperately to get themselves to safety.

Though most of the extras are taking a pretty casual jog for what should be a life-threatening moment, there's one person wearing a striped shirt who absolutely books it across the bridge, pounding the pavement like their life depends on it and in turn giving an all-timer extra performance.
Sadly the person in question hasn't ever been identified, but it wouldn't surprise anyone if they were an athlete of some kind.