10 Guardians Of The Galaxy Vol. 2 Rumours You Need To See
Behold the biggest rumours dedicated to James Gunn's incredibly exciting sequel...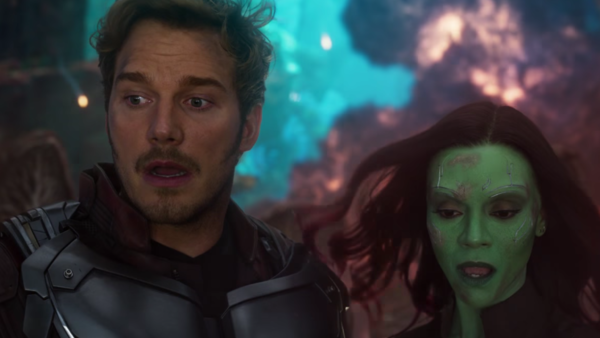 It turns out that a talking tree and gun-toting racoon is exactly what film fans were waiting for. James Gunn's Guardians Of The Galaxy won over droves of admirers, earned bucket-loads of cash and expanded the Marvel Cinematic Universe in cool, colourful and creative ways back in 2014.
Gunn has opted to keep his cards very close to his chest with its highly anticipated sequel, keeping an eye on the marketing bods at Marvel to make sure nothing gets spoiled prematurely. Guardians Of The Galaxy Vol. 2 is only a few months away, and yet there's still a lot left to be revealed about it.
Returning stars Chris Pratt, Zoe Saldana, Dave Bautista, Vin Diesel and Bradley Cooper have all offered vague teases through zipped lips during their press commitments, and the trailers and posters have been notably stingy with plot details. The only big thing that's been revealed is that Kurt Russell has joined the cast as Ego The Living Planet, Star-Lord's father.
Beyond that, the Internet has been left to its guesswork, with rumours, theories and crackpot ideas dominating the discussion in the two years since Guardians 2 was first announced.
10. It Will Open With A Ravager Mutiny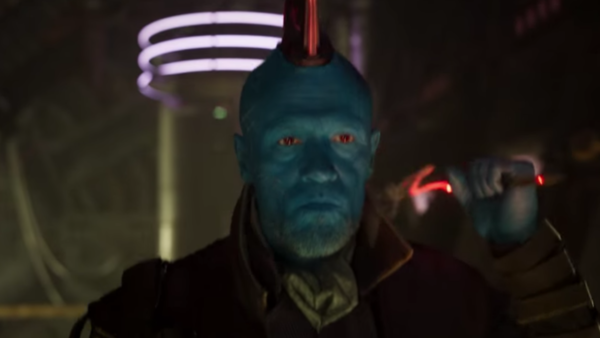 Michael Rooker's whistling space-bandit Yondu seems to be in league with the Guardians in certain trailer scenes, suggesting that his allegiance with the Ravagers might not last the length of the movie.
The NME has reported that the film's opening scene will feature Yondu and the Ravagers falling out, citing Kraglin actor Sean Gunn as the source of the story. But all Gunn actually said was that, two months after the events of the previous movie, "The Ravagers have not gone hard after Peter Quill after he double crossed them with the Infinity Stone.
"There's a little rumbling amongst the Ravagers, like, 'Where does Yondu's allegiance lay here? Is he going soft on Quill? So, the Ravagers have to make a decision of what they're gonna do about Yondu". Nothing in his quote suggests this will be the opening scene.
Collider, after visiting the set of the film, stated that "there's an incident in the first act [...] that sees The Ravagers hired to take down the Guardians. Yondu is against it. [...] That disagreement leads to a mutiny". It may or may not be the opening scene, but the existence of a rift between Yondu and his followers is seemingly confirmed.