10 Guardians Of The Galaxy Vol. 2 Rumours You Need To See
9. Captain America And/Or Vision And/Or Thor Will Make A Cameo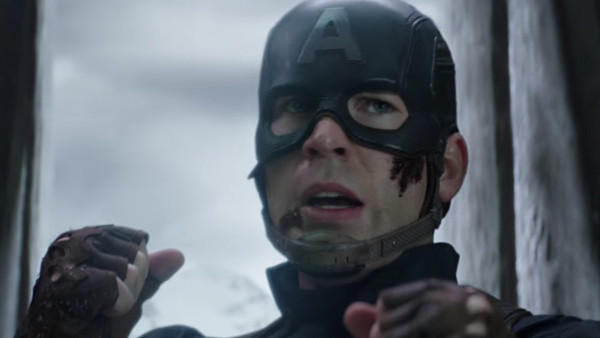 It wouldn't be a superhero movie without some mindless speculation about who might drop by for a cameo. Director James Gunn has filmed with Stan Lee recently, so the godfather of Marvel Comics is pretty much a lock. The rumour mill thinks there might be some more cameos on top of that.
Certain sectors of the web reckon that Chris Evans' Captain America will show up at some point, presumably to tease Avengers: Infinity War, where the Guardians will next be seen. The rumour seems to stem from a junket interview, where Evans said "Guardians would be fun." That's hardly a confirmation, is it?
James Gunn posted a picture of himself holding the Thor hammer a few months back, instigating rumours of a Chris Hemsworth cameo that Gunn soon shot down. A completely baseless rumour article also suggested that Vision will pop up in Guardians 2. In all honesty, it's probably not worth holding your breath for any Avengers cameos.
One thing that is confirmed is another Nathan Fillion appearance, with set pictures showing that he's playing a Hollywood actor named Simon Williams, whose CV includes movies about Tony Stark and the comics character Arkon. Posters for these films have been spotted on set.