10 Guillermo Del Toro Movies That Are Never Going To Happen
Silent Hills isn't going to happen either. Get over it.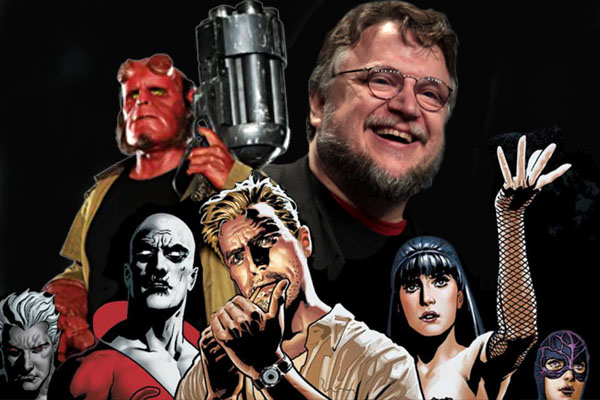 Hot on the heels of the surprising success of the Goosebumps movie comes the announcement of another movie based on another 1980s/90s children's horror anthology book series: the genuinely too disturbing for most kids Scary Stories To Tell In The Dark. With regular Tim Burton scripter John August tasked with penning a script a couple of years ago, the project has suddenly received a boost from the attachment of director Guillermo Del Toro. Is Del Toro's involvement really likely to enhance a movie's chances of getting made, though? The Devil's Backbone and Pan's Labyrinth helmer is undoubtedly popular with film fans, but his lack of ever making a big earning blockbuster makes it harder and harder for his cherished projects to come to the screen. Indeed, while compatriots and sometime collaborators Alfonso Cuaron and Alejandro Gonzalez Inarritu have been lining up for their Oscars, Del Toro has only directed the incredibly stylish but narratively underwhelming Crimson Peak. Of course, that doesn't mean that he hasn't been busy, producing the TV adaptation of his vampire novel series The Strain and serving as a consultant producer for Dreamworks' biggest animations including the third Kung Fu Panda and How To Train Your Dragon films. It's this weird combination of having the artistic clout for studios to want him to tie him up with endless consulting roles, but the lack of commercial success for them to want to give him money to make his own pictures, that puts Del Toro in the strange position of having neither the time nor the money to make all of the films he has told us that he will. So, are we going to see a Del Toro directed Scary Stories To See In The Dark? I wouldn't hold my breath if I were you (although a story and producer credit as with Don't Be Afraid Of The Dark might be more likely), but it's probably going to appear before these ten do.