10 Guillermo Del Toro Movies That Are Never Going To Happen
10. Pacific Rim: Maelstrom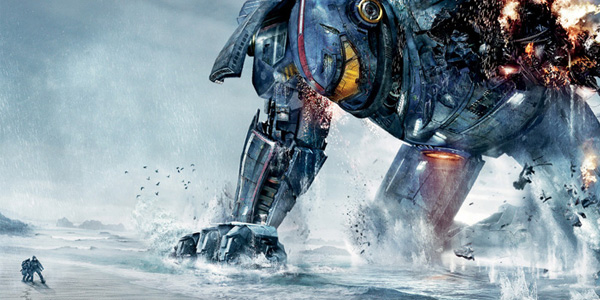 What is it?
The sequel to the 2013 manga-inspired robots vs monsters mash-up, Maelstrom was described by Del Toro as "quite a different adventure" back in 2014. Returning stars Charlie Hunnam and Rinko Kikuchi, along with scientist sidekicks Charlie Day and Burn Gorman, would face an even greater threat involving Kaiju-Jaeger hybrids. With a story by Del Toro and original writer Travis Beacham, it was all set to go into production late last year, after Del Toro was finished with Crimson Peak, with a potential third film following a couple of years after.
Why won't it happen?
Put simply, studio Legendary Pictures were worried about the sequel's earning power. They had backed Crimson Peak and it only just broke even, while the first Pacific Rim, for all that it was a financial success internationally, was a relative flop stateside. Reportedly, their new distribution partners Universal asked Legendary to pull the plug as they were not confident of Pacific Rim 2's profitability. The studio are also the people behind Gareth Edwards' Godzilla and its upcoming sequel and presumably saw that more established kaiju property as the safer bet. In September, just two months before filming was due to begin, the sequel was announced as "delayed indefinitely". There are conflicting stories about the "delay". Del Toro has said that it is to allow him time to finalise the script and budget. Universal have pulled the film from their release calendar, but have stated that they are still keen to back it. Reports this month of the director's attachment to a new version of The Fantastic Voyage, though, seem to suggest an acceptance that Pacific Rim 2 is off the table.