10 Harry Potter Plot Twists You Never Saw Coming
The craziest Potterverse twists and turns, from Philosopher's Stone to Deathly Hallows.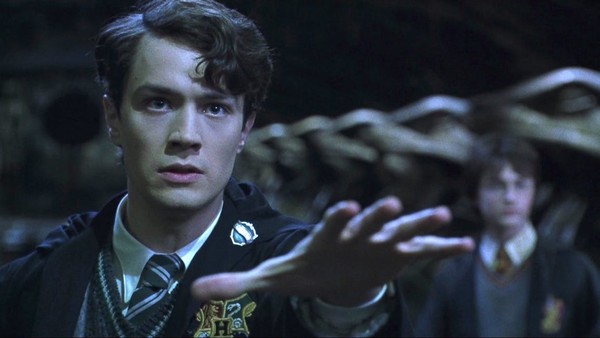 Most of us are now so deeply familiar with the Harry Potter film series that we often forget just how shocking some of the big twists and turns were when the films first hit the big screen.
It should be no overstatement to say the Potter series defined itself on closely kept secrets, character-changing plot twists and the occasional ground-shaking paradigm shift. Even in a world full of magic, there is mystery, and everything from the origins of Voldemort's immortality to the ever-morphing interior landscape of Hogwarts itself affirms this fact.
Of course, it should go without saying that the twists in this article don't go for fans of the books, who already had their starter for ten when heading to the cinema premieres, grinning like Cheshire cats in the dark as the pieces fell into place - much to their friends and parents' surprise.
Now, crack open a butterbeer and keep your invisibility cloak to hand, for it's time to head down to the restricted section and explore those Harry Potter plot twists that you really never saw coming.
10. Severus Snape Is The Self-Styled Half-Blood Prince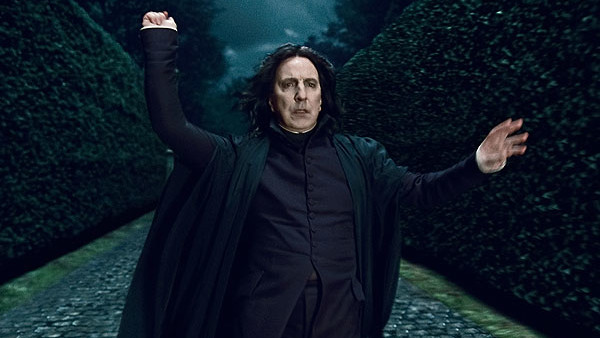 Considering it is the title of the fourth film in the series, a surprisingly small amount of screen time is spent on the revelation that Severus Snape (Alan Rickman) himself is the mysterious Half-Blood Prince. The potions master blurts out his truth at the film's eleventh hour, just as Harry is trying to wield one of his own spells against him.
Most of us had long since assumed that Snape was a pure-blood wizard, on account of his sorting into Slytherin house and subsequent graduation into Lord Voldemort's cabal of Death eaters, and so we discounted him - one of the most skilled alchemists around - out of hand.
On top of that, red herrings are cleverly scattered through the film, with Harry's mother revealed to be a potions prodigy and Tom Riddle having been one of new/old potions master Professor Slughorn's favourite pupils.
Perhaps some of the film series' devotees had inklings of the Prince's potions book being the product of another of Voldemort's followers or forebears - the next baddie to enter the fray and complicate things just as Harry is heading for a collision course with his old foe.
But, alas, it was slippery Snape all along.