10 Hidden Details You Completely Missed In Outstanding Biopics
Melted chocolate looks just like blood in black and white.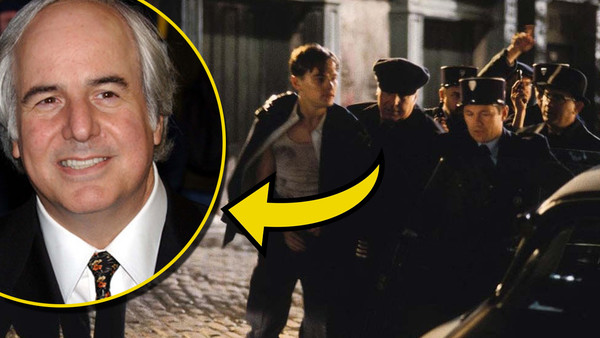 When it comes to historical biopics centred around real life figures and stories, it's important that directors get their facts right.
Of course, it's near impossible to produce a film which is 100% accurate and some liberties must be taken in order to make the story a watchable piece of art. However, if a biopic seriously overlooks important details in an individual's life or story, fans, family members or even the person themselves will make it known just how full of sh*t the feature unfortunately is.
Yet, there have been a few occasions when directors have managed to not only create a biographical feature which is highly accurate, but also add tiny hidden details into the mix which make you appreciate the experience even more once discovered.
Unexpected practical effects, subtle moments of foreshadowing and brilliant secret homages in a character's costume have all been skilfully laced into some of the most compelling biopics we've ever seen on the big screen... without us even spotting them.
All ten of these flicks can honestly be classed as outstanding pieces of biographical cinema and each of these fantastic hidden details simply act as delicious cherries on top of the based-on-real-life cakes. So, let's dig in.
10. Elton John's Homage To The Wizard Of Oz - Rocketman
One of the defining features of legendary singer/songwriter Elton John has always been his incredible array of outfits.
Whether on stage or off it, John has sported some of the most outrageous items of clothing imaginable. So, when Taron Egerton signed on to play the musician in Rocketman (2019) a whole host of flamboyant numbers were always expected to make the final cut.
Sure enough, we were treated to everything from extravagant feather ensembles to his iconic sequinned Dodgers uniform.
However, one outfit which was perhaps a little under-appreciated was the one Egerton could be seen sporting during the 'Goodbye Yellow Brick Road' sequence. If you look closely, it becomes apparent that his entire outfit is a fitting tribute to the The Wizard of Oz (1939).
His ruby red boots and blue suit were a nod to Dorothy, the fur coat is a clear homage to The Cowardly Lion, his silver shirt symbolises The Tin Man, and finally his headwear is a tip of the straw hat to The Scarecrow.
It may not have been the most eye-catching costume we see in this anything but traditional biopic, but it's arguably one of the most rewarding once you spot the Wonderful Wardrobe of Oz.