10 Most Hilarious Mark Kermode Rants
Because nobody has "reviewed" Sex and the City 2 better than Mark Kermode.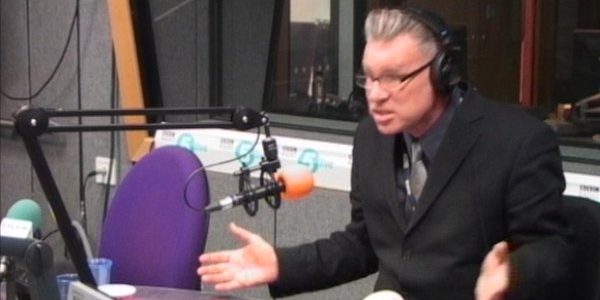 It's easy to see why a 2010 poll named Mark Kermode as the nation's most trusted film reviewer. As chief film critic for The Observer, co-presenter of The Culture Show and contributor for the BBC's Newsnight Review, Kermode has secured himself a privileged place at the heart of British media. But it is his co-presenting role on Radio 5 Live's weekly film show that has garnered the outspoken critic his biggest audience. Described by The New Statesman as 'the best movie programme available in any medium' and known to fans simply as 'wittertainment' (a joyous portmanteau of wittering and entertainment), Kermode and Mayo's Film Review offers listeners unguarded, divisive and - more often than not - humorous reviews of the latest cinematic releases. As well as constant catty exchanges with fellow host Simon Mayo - a relationship often compared to that of an old married couple - the programme has become notorious as an outlet for Kermode's frequent and explosive tirades. Millions listen each week in the hope that the latest releases may contain a film irksome enough to provoke a full-blown 'Kermodian rant.' This list brings together Kermode's top 10 outbursts. Expect head-banging, shouting, dodgy impressions, and plenty of arm flapping, as Britain's best-loved film critic rains fury on the worst that Hollywood has to offer...