10 Horror Movie Characters Punished For Their Faith
9. Cat Lady - Terrifier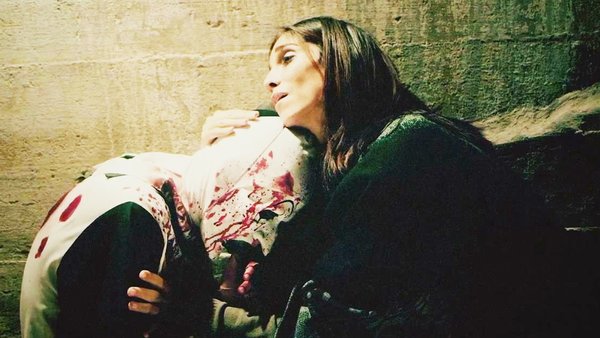 As for the above image of Terrifier's Cat Lady, this is one the extremely rare shots in Damien Leone's movie that can actually be featured here.
That's because the vast majority of Terrifier features Art the Clown murdering, mutilating, maniacally menacing and, err, wiping literal sh*t on walls. Here, though, there's a heart-warming moment as the clearly troubled Art is comforted by Cat Lady.
The problem is, this comforting clearly didn't last all that long and unequivocally didn't succeed in relaxing David Howard Thornton's chilling harlequin.
Unfortunately, Pooya Mohseni's character - only ever referred to as Cat Lady in the film - has faith that a good hug will quell Art of all the evil that lurks within him. And for a spell, the audience is led to believe that the affection and warmth of Cat Lady might well do the trick in halting Art's bloody plans.
Sadly, the next time we see Cat Lady after this, she's merely a brutalised corpse, with Art wearing her scalp and breasts.
The moral of the story here? Never believe that a well-placed cuddle and blind faith in finding the good in someone will ever really work. Especially, y'know, when you're dealing with a twisted mass murderer.