10 Horror Movie Props You Didn't Know Were Reused
Those movie props that forever seem familiar.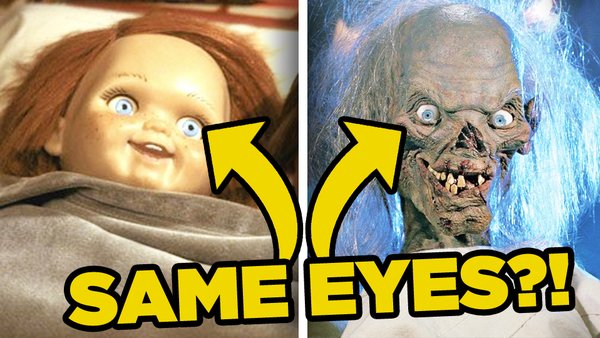 The famed Golden Age of Hollywood memorably had movie studios using the same sets time and time again. Simply put, rather than splash out on creating a new batch of scenery for a picture, it was a far cheaper option to instead look at what existing sets you had at your fingertips.
It's not just sets that have been reused in the film industry, of course. As well as those buildings and backlots, the movie business has at times made sure to get the very most out of a prop - be that merely an individual item or instead several pieces of kit.
Circling in specifically on the horror genre here, many an item seen in a horror offering has later cropped up in an entirely different movie somewhere down the line. At times, that second use may take place in another horror effort, and there are even occasions when said prop turns up in a non-horror movie.
With all of that in mind, then, here are ten such examples of horror movie props that were reused - often more than just the once, too.
10. Little Shop Of Horrors' Dentist Tools Were Used In Batman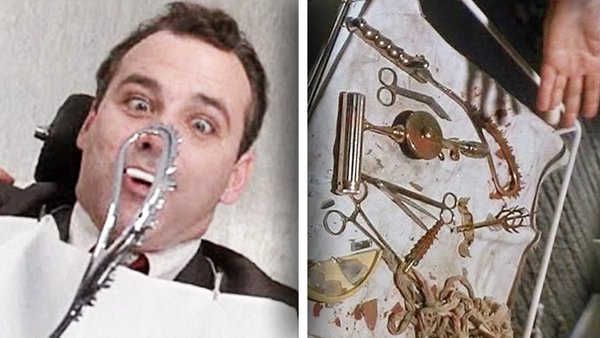 What do Bill Murray's Arthur Denton and Jack Nicholson's Joker have in common? They were both 'operated' on using the exact same tools.
For Nicholson's Jack Napier in Batman, his transformation to become the Clown Prince of Crime sees his face fixed up by a shoddy doctor. And wouldn't you know it, but the instruments used to reconstruct the Joker's face after his initial run-in with the Dark Knight had been recycled from 1986's Little Shop of Horrors.
In Frank Oz's famed take on Little Shop of Horrors, we see Bill Murray's character paying a visit to sinister dentist Orin Scrivello (Steve Martin). During Arthur's time in the dentist's chair, several of the tools used by Martin's DDS are all present and accounted for by the time Tim Burton's first Batman picture rolled around three years later.
There's surely some sort of comparison to be made between a dentist and the Joker for those with a fear of getting their pearly whites checked out from time to time, although the main connection here is simply a smart case of reinvention that nicely ties Little Shop of Horrors to Batman.