10 Horror Movies Actors Want Us To Forget
3. Mariska Hargitay: Ghoulies (1985)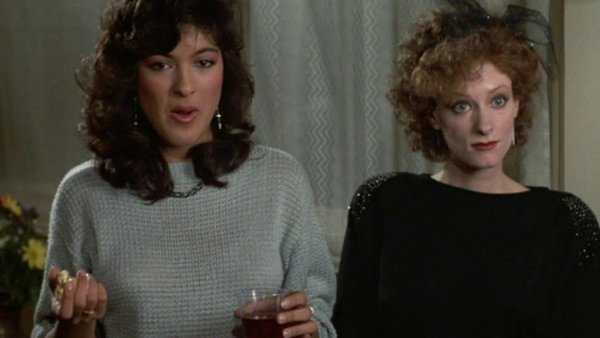 Before Mariska Hargitay was the highest paid actress on American television, she was just another jobbing actress trying to find her way in Hollywood. Hargitay had an added chip on her shoulder, however, as she is the daughter of legendary couple Jayne Mansfield and Mickey Hargitay. According to Mariska herself, her famous lineage hampered her chances of landing roles rather than improving them, often being turned down as she was not a blonde like her famous mother, or because her name was not "Hollywood enough."
Perhaps this lack of choice parts is what led a 20 year-old Hargitay to accept a supporting role in the 1985 creature-feature-cum-fantasy-comedy Ghoulies? Ghoulies is the convoluted tale of a young man inheriting a family estate where occult rituals were once performed. Said young man is influenced by a mysterious presence to continue the ritual practices, and ultimately summons a race of demon-dwarves called Ghoulies. Under the house's sinister influence, he uses them to do his bidding.
Ghoulies is a ridiculous film with a too-complicated lore for the low-budget fare it is. The titular creatures are petite, snivelling and not frightening in the least. Meaning, when Mariska's big moment comes and her horrified visage is pulled into a fountain and drowned by the tiny monsters, one can't help but laugh at her thrashing legs and over the top damsel in distress cries.
Hargitay has never addressed the film, and it was only at the beginning of her career so let's not judge her too harshly, even if her death scene is hilarious. 15 years later, Hargitay would take on the role of Olivia Benson in Law & Order: Special Victims Unit and make television history. Still fronting the show today after 22 years, one can't help but wonder if a crossover episode with her old pals the Ghoulies could still be a possibility?