10 Horror Movies Where Everyone Dies
9. The Paranormal Activity Series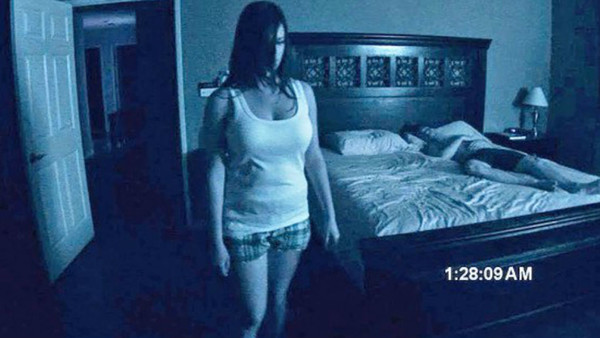 So this may be the most controversial film on the list for two reasons: its not just a single movie and TECHNICALLY one of the protagonists doesn't die. But stay with me here. Paranormal Activity gave the found-footage genre some much needed ghostly CPR with a film that fed on audiences' own fears of what was to come.
It followed a young couple, Micah and Katie, played by actors of the same name and sold as a true story to make drones of moviegoers that bit more paranoid, who are documenting their lives to track a paranormal presence that has followed Katie her whole life. The sequels dive further into this, but honestly, most of them are cheap imitations at best. However, one feature these films share is the same ending: the haunting entity whacks spooky time up from ten to a hundred and bad things happen.
Remember when that point about one of the protagonists not dying? Well that's only half true. Whilst Micah is violently murdered, his murderer and partner Katie becomes possessed and remains the main antagonist for the rest of the series. In the sequels, it's possessed Katie doing the killing, as she wipes out numerous families.