10 Horror Movies With Terrifying Surprises
9. Seductive Succubus - V/H/S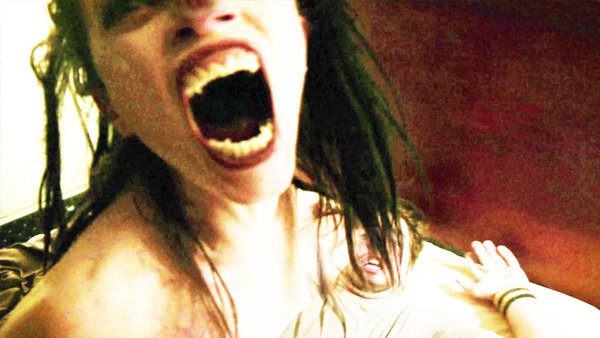 The first of two anthology movies to be included here, 2012's V/H/S has a hugely memorable opening story.
Getting the ball rolling with this five-short offering, it's David Bruckner's Amateur Night. Here, we have friends Clint, Shane and Patrick renting a motel room with the intention of hitting the local bars, bringing back some ladies and recording all of this action using the underhand camera and microphone that have been eerily installed into Clint's glasses.
By the time the trio have made it back to their room, they've got shy Lily and wasted Lisa in tow. While Lisa passes out, Lily undresses and the other men move to initiate a threesome. In a massively surprising moment, Lily sprouts fangs, kills Shane, rips off Patrick's d**k and drinks his blood, attempts to perform oral sex on Clint, grows wings and takes Clint up to the skies as this found footage-style short comes to a sudden halt.
While these three fellas had gone looking for a good time, what they instead got was the tables turned on them by finding a succubus-like demonic creature whose sole purpose was to find a mate.