10 Huge Marvel Characters That Could Make Their MCU Debut In 2022
Is Adam Warlock coming before Guardians Vol. 3?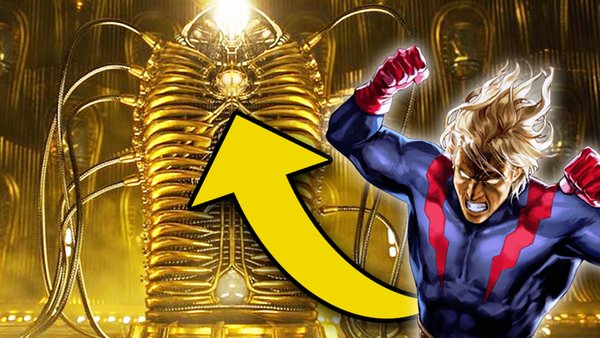 2021 was the biggest year in the history of the Marvel Cinematic Universe. Featuring four theatrical releases, and five Disney+ series, never before has there been so much of the MCU to enjoy in a 12-month span, and with them came some amazing newcomers to the franchise. The likes of Yelena Belova, Kate Bishop, and Shang-Chi have instantly become insanely popular.
In this regard, 2022 has a lot to live up to. America Chavez, Gorr the God Butcher, and Riri Williams are already confirmed to be coming in 2022, alongside Moon Knight, She-Hulk, and Ms. Marvel on Disney+, but there will certainly be more as of yet unannounced newcomers that join them.
Every year brings new and exciting characters to the Marvel Cinematic Universe, and while many of them are known about beforehand, there will always be surprises. Such is the secrecy surrounding every Marvel Studios project. 2022 will be no different.
Allies, villains, anti-heroes, even mutants and the downright bizarre could surprise the world by making their MCU debut over the next 12 months, whether in the realms of Disney+ or on the big screen.
10. Beta Ray Bill - Thor: Love And Thunder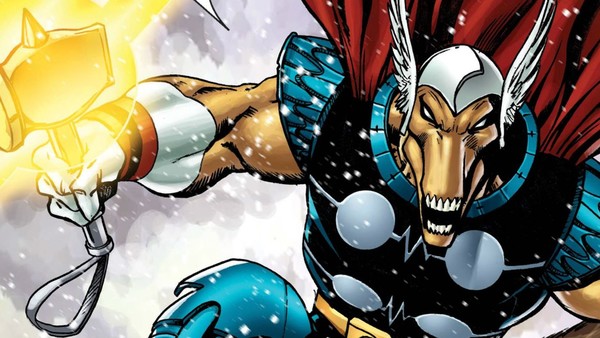 The list of MCU characters able to wield Mjolnir has grown throughout the years, and now includes the likes of Thor, Odin, Vision, Hela, Steve Rogers, and soon Jane Foster. There is no reason that list has to stop growing however, as one of Thor's most popular allies from the source material is yet to make his MCU debut.
Beta Ray Bill has a long and storied history with the God of Thunder, as the two have fought against and side by side with each other. The Korbinite has proven himself worthy of lifting Mjolnir previously, and at the risk of bringing in too many characters to Thor: Love and Thunder, he surely has to appear sooner rather than later.
During the 'Unworthy Thor' part of Jason Aaron's comic book run with the character, the Odinson found himself no longer able to lift his hammer. At this, Beta Ray Bill not only offered him his own hammer, Stormbreaker, but went on a journey through space to try and get Mjolnir back in his friend's hand.
With Love and Thunder already adapting Gorr the God Butcher's story, as well as introducing Jane Foster as Thor, the Guardians of the Galaxy's first appearance since Avengers: Endgame, and Zeus and who knows how many Olympians, there likely won't be room for an Unworthy Thor storyline. However, this doesn't mean that Taika Waititi can't find the room to bring in Beta Ray Bill, even if just for a cameo.