10 Ingenious Uses Of End Credits Songs In Movies
From cheeky jokes, to musical closure, not all end credits songs are made equal.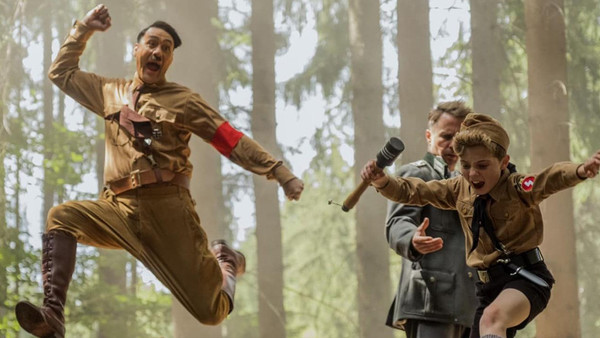 Nowadays there seems to be a cynical commercialism when creating an end credits song. Films follow the stale winning formula: bring on board a popular singer-songwriter, get them to write a song vaguely linked to the film, paste the song over some boring credits.
One recent example of this is Tenet's baffling end credits song, an autotuned Travis Scott singing: "last time there was no tenants I done went back in myself, felt like hell." Not only is it a bad song, it feels like a jarring last second addition from an out of touch studio who hadn't even seen the film. However, when done right, an end credits song can make a good film great. Just when an audience thinks the film is finished, a good director can elicit one last chuckle or even one last tear with the correct song playing over the credits.
Think about Danny Boyle's genius decision to end Slumdog Millionaire with an energetic Bollywood dance to the infectiously catchy Jai Ho. Equally its hard to imagine Shaun of the Dead ending with any other song than Queen's You're My Best Friend, as the camera lingers over Shaun and zombie Ed. It is truly the movies with inventive end credits songs that stick with us because, ultimately, this is the last thing we will see and hear during our cinemagoing experience.
10. (I'm Gonna) Love Me Again – Rocketman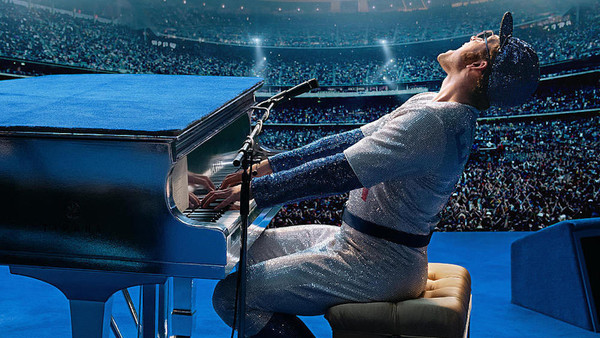 Rocketman is a musical fantasy that expertly tells the story of Elton John and his struggles with alcohol, drugs and coming to terms with his own sexuality. The film explores the popstar's life using his classic songs, Honky Cat being used to explore his extravagant side while I'm Still Standing acts as a testament to his resilience, with the exception of the final track.
Elton John and his long-term lyricist Bernie Taupin wrote this end credits song entitled (I'm Gonna) Love Me Again especially for the film's soundtrack. As well as being a catchy pop number which will bury itself into audience's heads for the rest of the day, the song acts as an anthem to self love.
Elton John's inability to love himself is explored within Rocketman, seemingly stemming from being neglected by his family as a child; a void which he later attempted to fill with excessive self medication of alcohol and drugs. The song provides a perfect thematic closure as Elton sings 'I'm gonna love me again', accompanied by pictures detailing his happy marriage to David Furnish and this new chapter of his life dedicated to his family.
The second verse of the song also allows the fictional Elton, played by Taron Egerton, to sing alongside his real-life counterpart in a sort of handing over of the torch between the two. This deeply personal song not only serves as a full circle conclusion to Dexter Fletcher's film, but it also managed to win Taupin and the Rocketman himself an Oscar.