10 Insane Star Wars Comics That Changed Everything
10. Obi-Wan And Anakin - Charles Soule & Marco Checchetto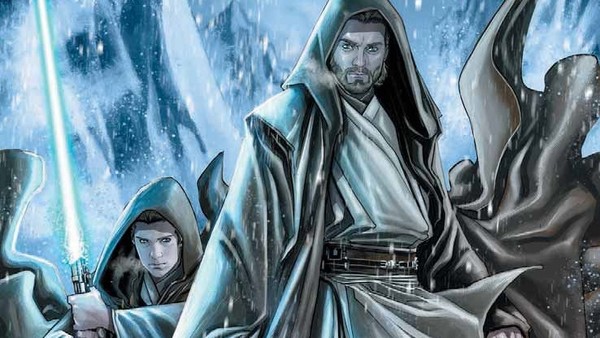 One of the biggest mistakes the prequels ever committed was in neglecting most of the years Anakin Skywalker spent with Obi-Wan Kenobi. Sure, the Clone Wars TV show made up a lot of ground in terms of making their friendship feel more genuine, but the films themselves missed a trick by only depicting a fragment of the time the former allies spent together in the run up to Anakin's turn to the Dark Side.
And thus, the task of fleshing out the duo's friendship has fallen to other creators. Relatively few books have endeavoured to chart Obi-Wan and Anakin's formative years, but one such series arrived in 2016, courtesy of now regular Star Wars mainstay Charles Soule, who was joined by artist Marco Checchetto.
The comic was the first of the Disney era to actually be set in the prequels and, as with most material set in and around Episodes I, II and III, it ended up outshining them in a great many ways.
Set but three years after the events of The Phantom Menace, Obi-Wan & Anakin picks up with the two Jedi stranded on a remote planet ravaged by war. Here, Soule lays the seeds of Anakin's rebellious nature, his opposition to aspects of the Jedi code, and even the beginnings of Palpatine's deception. It just makes the prequels feel just that little bit more complete - and there's also the fact it's a great standalone story too.