10 Marvel Characters Dwayne 'The Rock' Johnson Could Play In The MCU
Minotaur, Greek God, or Marvel's Superman?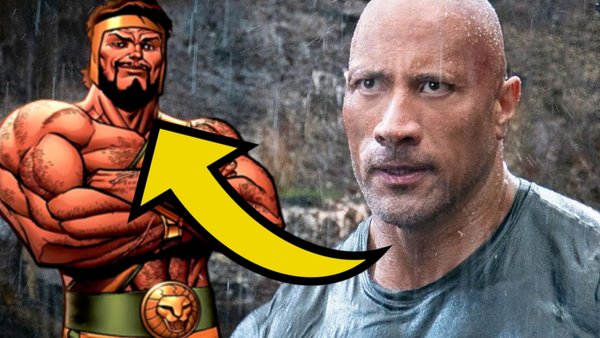 No one can deny the incredible job the casting department of the Marvel Cinematic Universe has done over the last 13 years. One major name that has so far eluded them however, is Dwayne Johnson. The Rock is one of the biggest stars in the world right now, but is yet to bring his talents to Marvel Studios.
In both 2019 and 2020, Johnson was the highest grossing actor in the world. He injected life into the Fast and the Furious franchise, brought Jumanji back after 22 years, and will make a huge splash next year in the DCEU as Black Adam. Thanks to his roles in Jungle Cruise and Moana, he is also a favourite within the realms of Disney.
There are always rumours flying around that the People's Champ could make the jump to Marvel under the House of Mouse's umbrella, and with reports now circulating claiming that he has met with Kevin Feige recently, it may only be a matter of time before he does.
Who exactly he would bring to life is far from certain, but he is not exactly short of options. From well known A-list Marvel characters, to second and even third tier characters he could transform into household names, The Rock could make an impact in the Marvel Cinematic Universe with any of these heroes and villains.
10. Carl 'Crusher' Creel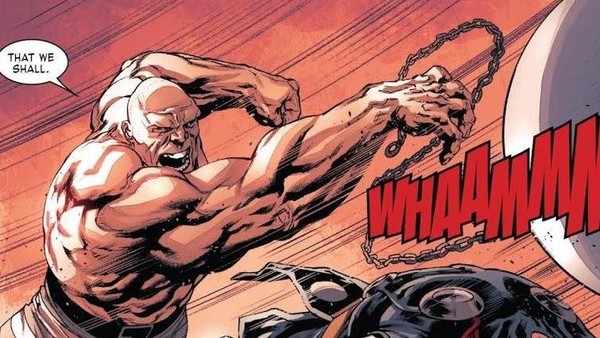 Technically, Carl 'Crusher' Creel has already appeared twice in the Marvel Cinematic Universe. Initially he was mentioned as the boxer Matt Murdoch's dad fought in Daredevil, before having a more active role in the now non-MCU canon Agents of SHIELD. Given how little regard the movies have historically had for these shows however, this shouldn't stop the character coming into the franchise in again further down the line.
The New York native has typically been a villain of Daredevil in the comics, however his power as Absorbing Man would make him a worthy foe for any of the heroes in the MCU today.
You only have to look at Creel in the source material to understand why Dwayne Johnson would be the perfect man to bring him to the screen. Without even trying, the megastar has the look and the physique locked down, and would have no problem convincing the world that he was a boxer.
The Rock could also have a lot of fun with Absorbing Man's ability. Hold Cap's shield? Vibranium hand. Touch Mjolnir? An arm made from Uru. This could make him a very interesting villain no matter who he is brought in to face.