10 More Actors You Didn't Know Played The Same Character In Different Movies
9. Michael Sheard (Adolf Hitler) - FIVE DIFFERENT TIMES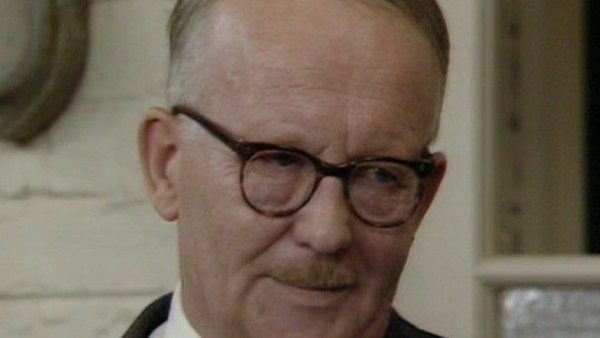 Some folks are born to play British prime ministers, others are destined to take up the reins of one of the world's most infamous leaders; that's show business, I guess.
In the case of Scottish actor Michael Sheard, despite ultimately going on to appear in the legendary Empire Strikes Back as Admiral Ozzel - getting unmercifully choked to death by Darth Vader before the Battle of Hoth - his most consistently witnessed character came in the form of Nazi dictator Adolf Hitler.
Rocking up as the unmistakable presence on a whopping FIVE different occasions, Sheard would play the leader of the Nazi party in TV flicks Rogue Male and The Dirty Dozen: Next Mission, TV series The Tomorrow People and Secret History: Hitler of the Andes, and the big screen blockbuster that was Indiana Jones and the Last Crusade.
Strangely enough, he'd also play leading Nazi Party member Heinrich Himmler on three occasions too, appearing in The Death of Adolf Hitler, The Bunker, and Space as the historical figure.
Seems Sheard found quite the niche in playing deeply despicable human beings of days gone by.