10 MORE Awesome Movie Monsters Only In One Scene
8. Demon - Lovely Molly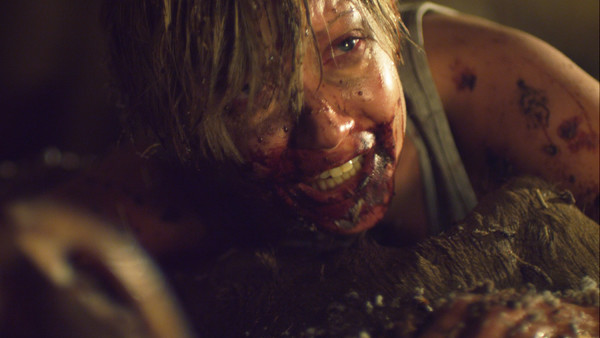 Lovely Molly is one of those films that's like marmite - you'll either love or hate it's tentative, slow pace and violent outbursts. Not quite keen on telling the audience any information that could be useful to discerning its plot, Lovely Molly is happy to regale an audience with gross visuals and a loose story of a possessed young woman. This would be the titular Molly, a newlywed and recovering heroin addict that has returned to her childhood home with her new husband. Only, the past isn't quite as done with her as she thinks.
There's strange shrines, lots of death, and a disorientating scene where Molly wanders out naked in the night and into the arms of some sort of creature. A man wearing the head of what appears to be a horse, it's unclear whether this is an all too human monster in a mask, or one from hell, with two glowing eyes in the darkness just about all that's visible aside from his distorted head.
This one peep of the monster is all we need to solidify the supernatural presence of Lovely Molly, and is perfectly scarce otherwise.