10 More Most Shocking Horror Movie Unmaskings
9. Alex Hammond - Prom Night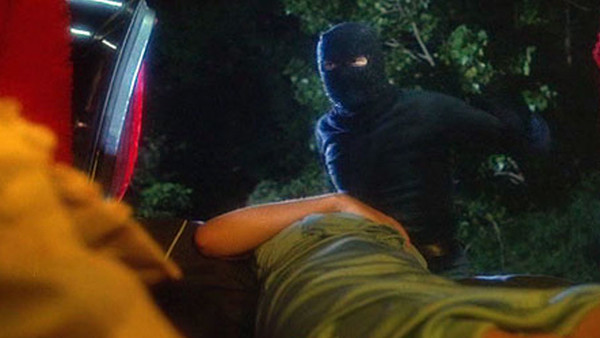 If Carrie and Halloween had a disco-infused, mildly dull baby, it would undoubtedly be named Prom Night.
Dubbed a cult classic in some quarters, the reality is Paul Lynch's 1980 picture is a snorefest with bland kills and some proper ropey performances. A little out of tune with the rest of Prom Night, though, the ending provides a genuine emotional gut punch once the killer of the film has their mask removed.
For those not familiar with this slasher affair, Prom Night begins with the accidental death of ten-year-old Robin Hammond. Mocked by four older classmates when she turns up at an abandoned convent, Robin ends up falling to her death. From there, the movie jumps forward six years as said classmates - and Robin's older sister Kim (Jamie Lee Curtis) - are getting ready to attend their prom as dead bodies begin to pile up.
Throughout Prom Night, it's teased that the balaclava-clad killer of the film is either an escaped sex offender who was falsely blamed for Robin's death, or that it's Robin's father - who also happens to be the school principal and is played by Leslie Nielsen (yes, that Leslie Nielsen).
With the action of Prom Night concluding on, well, prom night, the feature's big unmasking shows the killer to be Robin's twin brother Alex. For a bang average slasher, it's a massively poignant moment to see an emotionally broken sibling driven to murderous vengeance for the loss of his sister all those years ago.