10 Most Cringeworthy Performances From Otherwise Great Actors
9. Tom Hanks - The Ladykillers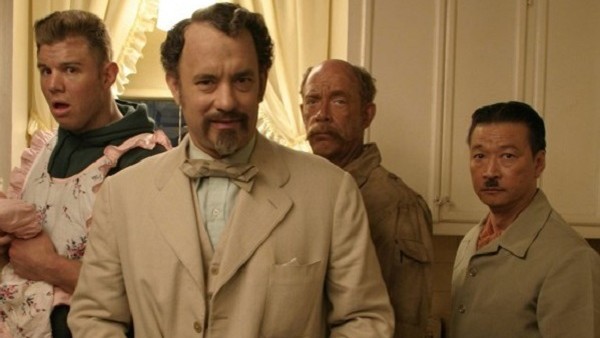 What happens when you bring together an actor and a directorial duo who have almost never put a foot wrong in the past? You'd assume the results would be pure cinematic gold and a licence to print money. Alas, this was far from the case when Tom Hanks teamed up with Joel and Ethan Coen.
2004's The Ladykillers was a remake of the 1955 Ealing comedy starring Alec Guinness as the leader of a dim-witted criminal gang plotting a bank robbery. The Coens' take moved the action to modern day New Orleans, with two-time Oscar winner Hanks on leading man duties.
Hanks reportedly hadn't seen the original and made a point of not doing so, to ensure his performance stood apart from what went before. Unfortunately, the film, and Hanks' performance in particular, stands apart for all the wrong reasons.
It's clear almost immediately that Hanks's sensibilities as an actor just don't chime with the distinct personality of the Coens in the way that, say, Jeff Bridges and George Clooney have in the past. Instead of being endearingly quirky and eccentric, it all just comes off as awkward, misjudged and, worst of all, not remotely funny.
Small wonder, then, that Hanks and the Coens haven't worked together again.