10 Most Essential Coen Brothers Films
9. Fargo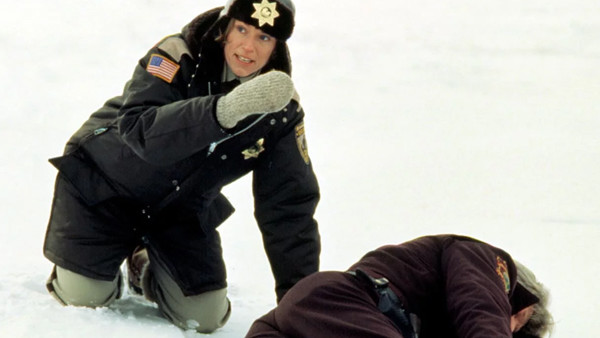 A little less nihilistic than No Country For Old Men, though no less gory, this small town mystery is suffused with a strange sense of sweetness which elevates its blackly comic shaggy dog story from countless competitors which would follow in its wake—take notes, The Big White/ The Ice Harvest/ any of a million other knock-offs.

Here the murderous plot follows a hapless William H Macy as he gets in way over his head with an amoral, snide Steve Buscemi and his terrifying partner Peter Stormare, a villain who can rival Bardem's Anton Chigurgh in terms of sheer chilling screen presence.
But much like No Country, this flick belongs to one actor, and it's Frances McDormand's charming earnestness which stops proceedings from becoming pointlessly cruel and ensures that this flick maintains a genuine heart beneath its bleak plot. It's an odd thing to say about a flick featuring death by wood chipper, but the film is ultimately about family and community, and it shows a kinder side to the brothers' often unsparing worldview.